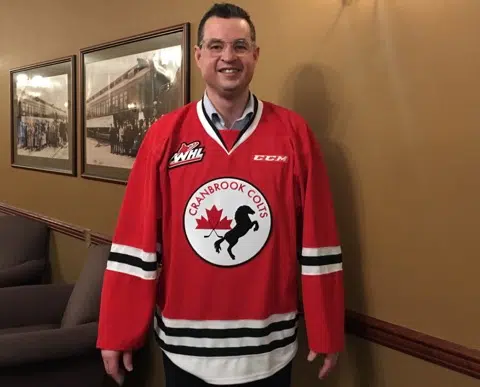 A new ICE AGE for Cranbrook and its WHL team is developing at more than a glacial pace.
Kootenay ICE President and General Manager Matt Cockell provided an update on their operations at a Cranbrook Chamber of Commerce luncheon Tuesday, just over halfway through the new ownership group's first season.
Cockell admits when they arrived last summer many things felt broken inside the organization, but since then attendance is up at home games and they're making progress inside inside the organization.
He says they've made strides changing the culture and improving player experience, which was one of their biggest priorities at the beginning.
It's about how they treat the talent on their roster but also the role these young men share accountability with the organization.
The GM adds it's about billets, schooling and really everything that surrounds the player's lives on and off the ice.
Cockell suggests before they arrived some players wouldn't come to Cranbrook.
He believes the hockey club has worked very hard to improve all these factors and they've built a very strong staff to continue to push these initiatives forward.
The personnel the new ownership group has brought in is one of the biggest things Cockell is proud about so far.
He suggests the team of people they've put together will enable them to continue to make improvements.
On top of what they are doing inside the organization, Cockell reiterated the need for all of the community to support the local WHL team for it to be sustainable.
He insists every one from fans to businesses need to back the club for it to be successful, but the team also has to immerse itself into its new home.
Cockell says since arriving they've learned community is very important to Cranbrook and the East Kootenay, and being new they're still gaining an understanding of what's meaningful to locals but they're just getting started determining what's the best ways are to get involved.
He pointed to partnerships with regional junior and minor teams and initiatives like players reading to students as examples of community involvement
The GM also announced Tuesday the ICE will have a brand new third jersey for the 2018/19 season, unveiling a retro "Cranbrook Colts" throwback uniform to a very enthusiastic crowd.
– Kootenay ICE President & GM Matt Cockell