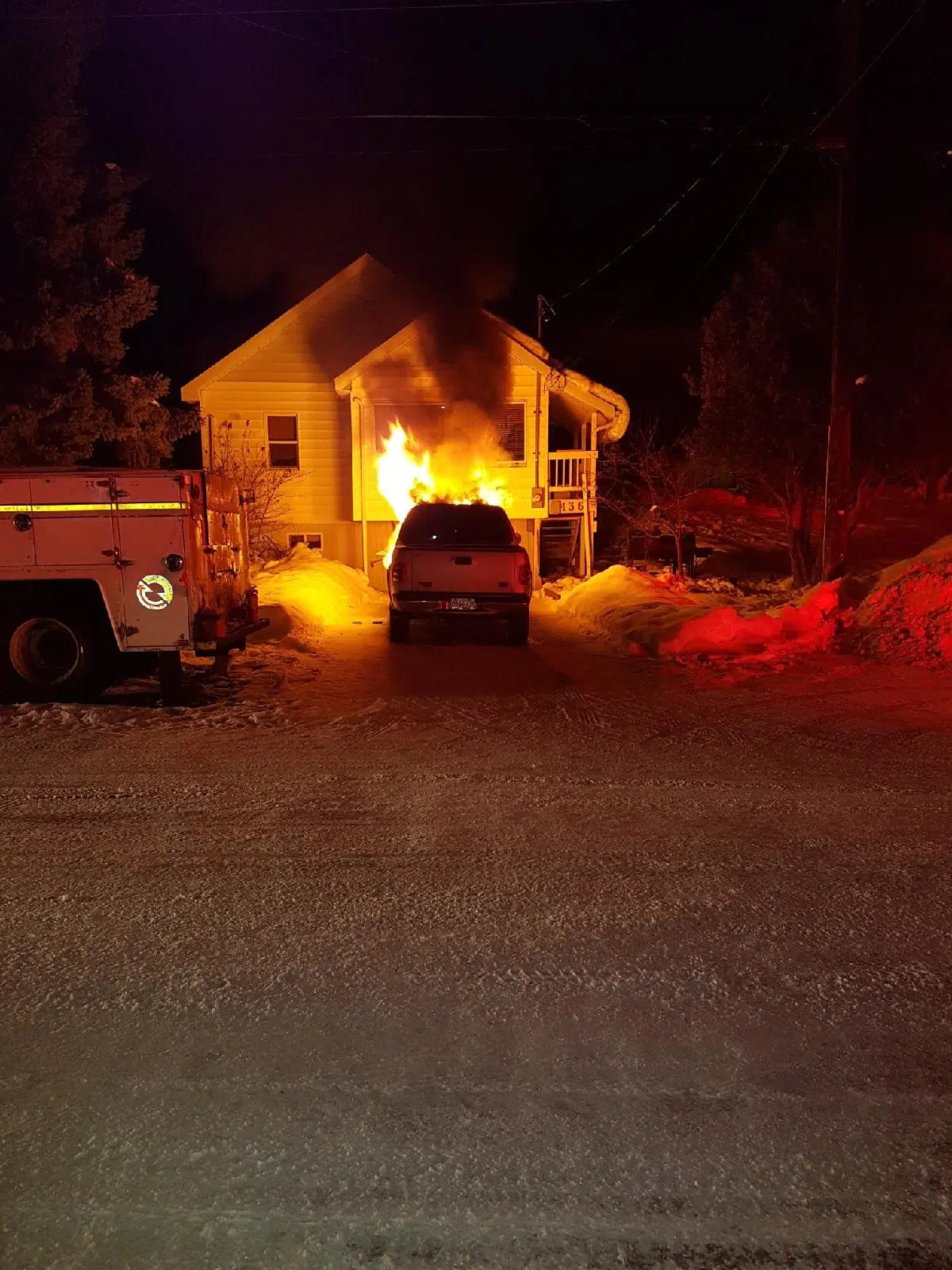 An investigation is underway after an early morning blaze destroyed a truck in Kimberley.
The fire department responded around 1:13 am Tuesday morning.
Chief Rick Prasad says they extinguished the flames before they spread to a nearby house on 309th Avenue.
"We were there in about seven minutes, knocked the fire down shortly thereafter. Protected the house, that was our focus on this one," Prasad says. "The house was unscathed. The truck was a total loss from the look of things."
Prasad says their goal is to determine what started the fire.
"We're just trying to find out what would be a confident source of ignition in there," Prasad says. "We have a general idea where it started. Its just a matter of us trying to find the actual item that ignited."
Prasad praised the quick response of crews in this incident.
No one was injured in the incident.
– Kimberley Fire Chief, Rick Prasad