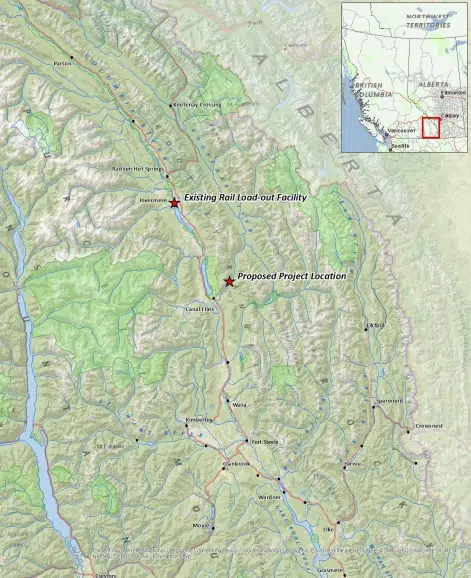 The BC Government has approved a new mine near Canal Flats.
An environmental assessment certificate was granted for the Kootenay West Mine project Thursday.
The company CertainTeed is proposing to mine 400,000 tonnes of gypsum per year over 43 years.
The project is intended to replace CertainTeed existing gypsum mine, Windermere Operations, near Invermere.
In a press release, the province says the operation has the support of the Ktunaxa Nation and Shuswap Indian Band.
The Environment Assessment Office says it worked closely with the two communities to identify concerns and develop conditions for the environmental assessment certificate, including conditions that establish CertainTeed's ongoing engagement with them throughout the life of the project.
The province included 21 conditions and certain design requirements in the assessment certificate.
The Ministry of Environment and Climate Change Strategy say it is confident that the project will be constructed, operated and closed in a way that ensures that no significant adverse effects are likely to occur.
Key conditions for the project require CertainTeed to:
Develop a groundwater monitoring plan to identify baseline conditions and monitor groundwater quality through the life of the project;
Develop a dust management plan to address fugitive dust emissions within the project site and potential off-site impacts, including along the Kootenay Forest Service Road and nearby properties;
Create a First Nations engagement and reporting plan to establish how CertainTeed will communicate with the Ktunaxa Nation and Shuswap Indian Band throughout the life of the project;
Establish a cultural management plan to ensure protection of archaeological resources, support stewardship, cultural practice and intergenerational learning of the project location for future generations of the Ktunaxa Nation and Shuswap Indian Band;
Create an owl-nesting monitoring plan, and a nesting and habitat survey to ensure protection of two nested breeding pairs in the area of the mine; and
Develop a wildlife management plan to mitigate adverse effects to bird-nesting habitats, ungulate-movement corridors, and restore vegetation.