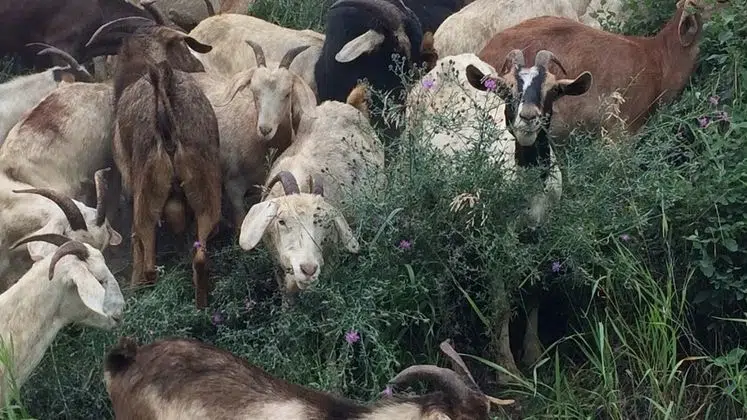 The Tobacco Plains Indian Band is planning an innovative project to determine the best way to manage invasive plants.
Lands and Resources Manager Tom Phillips says they'll use both goat grazing and herbicide on noxious weeds over the next three years.
He says they want to see which method is more effective.
"We're going to have three plots. One would be goats by themselves, another would be herbicide by itself and the other would be a combination of both," Phillips says. "Over three years, we want to look at how the grassland does."
Phillips says the band has done short 10 day trials with the animals and are expanding their research.
"We've actually had goats on site for two years now, but we've never actually done the science to see how efficient they are compared to herbicide, so that's what we're doing now," Phillips says.
The band plans to commit around 80 thousand dollars annually to control invasive weeds on the reserve.
Phillips expects the project to get underway in June.
– Tom Phillips, Lands and Resource Manager, Tobacco Plains Indian Band