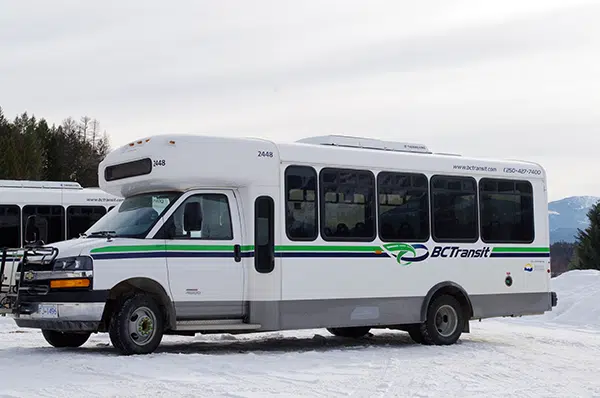 Elkford's Mayor says the region's transit service is worth its $30,000 price tag.
The route running through Elkford, Sparwood and Fernie saw 8,881 people ride the bus in 2017.
That's a slight increase over the 8,817 seen in 2016, when the service posted a dramatic 22 per cent boost over the previous year.
Elkford Mayor Dean McKerracher says he's not surprised to see numbers staying consistent.
"In 2016, the students started riding it to Fernie. That added to our numbers and we had to add a bigger bus," McKerracher says. "As long as its being used, our taxpayers don't mind paying for it. Its when its not being used that we don't want to pay for it."
McKerracher says the interest of Elk Valley residents has fueled its success.
"We don't expect it to expand. Right now its pretty stable, so we're pleased with the service," McKerracher says. "A couple of years ago, council thought that they might get out of that service and cancel it and we had a bunch of people come to council and say its needed for the community. So we supported it and its a good function for us."
The district invests around $30,000 a year into the bus route.
The Health Connections service, which connects medical passengers from the Elk Valley to Cranbrook, saw a drop of over 17 per cent in ridership.
McKerracher was not sure what led to the decrease.
– Elkford Mayor Dean McKerracher