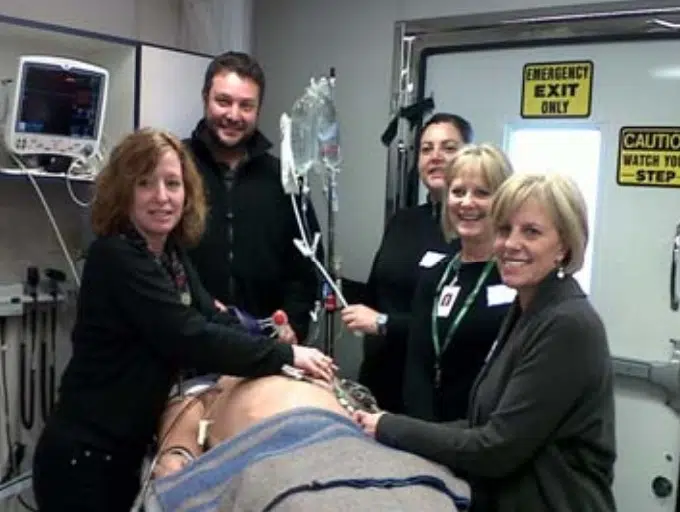 The East Kootenay Credit Union and East Kootenay Foundation for Health are raising money to sustain ground transfer services for patients.
The two groups have partnered to launch a campaign to purchase specialized equipment for the region's High Acuity Response Team (HART).
HART shuttles patients from smaller hospitals in the East Kootenay to a higher level of care, when both STARS Air Ambulance and BC Air Ambulance are not available.
The initiative intends to prevent the rural facilities from being left without a physician.
Before the development of HART, a physician and nurse would move a patient with BC Ambulance.
240 patients from communities like Elkford, Sparwood, Fernie and Invermere were moved by HART in 2017.
The team is made up of Critical Care nurses and Respiratory Therapists based out of the East Kootenay Regional Hospital (EKRH) in Cranbrook.
They work in partnership with BC Ambulance to bring critical care support to regional hospitals.
When HART is not supporting critical care at a rural site, team members are working at EKRH to provide many functions including trauma team support, Emergency, Intensive Care, Pediatric and critical care nursing.
The East Kootenay Credit Union kicked off the fundraiser with a $2,500 contribution.