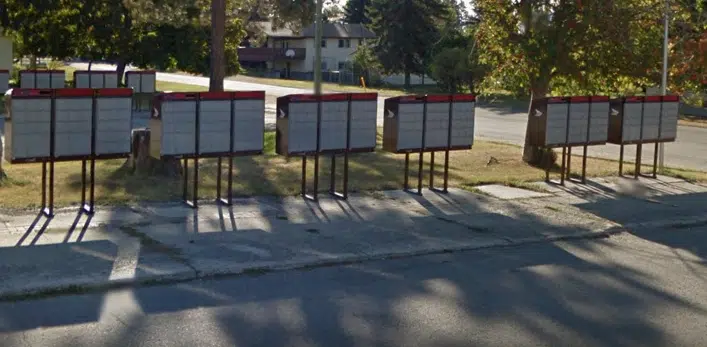 Two Cranbrook men are accused of stealing hundreds of pieces of mail across the Kootenays.
RCMP arrested two suspects in the Christina Lake area January 22 after a resident reported suspicious activity around a community mailbox.
At the time, local Mounties suggested the men could be linked to crimes involving community mailboxes in our area but it's now been confirmed the men are from our area.
Cpl. Dan Moskaluk says the pair essentially tore across the province for a couple of weeks, breaking into private property and mailboxes in numerous communities including Cranbrook and Kimberley.
Moskaluk suggests it's the perfect example of prolific offenders, when a small number of individuals are responsible for a large percentage of crime.
He says several detachments all over the Kootenays are still processing all of the evidence as quickly as possible, as they want to return mail to the intended receipients.
Some of the pieces have been returned already.
25 year old Mitchel Olheisser has been charged and remains in custody while the other suspect has not been charged but is expected back in court.
The other was not charged and released on conditions to appear in court at a later date.
Moskaluk adds the events the led up to the arrests highlight that sometimes the most successful investigations are a result of citizens calling in to police.
– Southeast RCMP Cpl. Dan Moskaluk