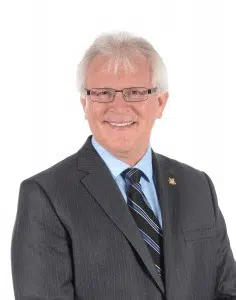 The MP for Kootenay-Columbia says workers across the country need access to secure retirement income.
Wayne Stetski is hosting a telephone town hall meeting 7 pm Tuesday night to discuss two federal bills that could affect pension benefits.
He says he's worried the proposed changes could allow employers to use target benefit plans, which doesn't guarantee the amount you retire with.
"What it does is it allows the pensions to raise and fall based on how well the pension plan does," Stetski says. "So the stock market could influence it."
He says the the proposed Bill C-27 could remove an employer's legal obligations to fund earned benefits.
"There are fewer and fewer businesses right now that are offering benefits, including pensions to our kids," Stetski says. "We need to have a strategy moving forward in a larger sense to make sure people that work their entire lives have something to live on once they retire."
NDP Pensions Critic Scott Duvall will also take part in the discussion, to discuss his private members bill protecting workers if a company goes bankrupt.
This after Sears Canada bankruptcy in October affected around 16,000 pensioners.
Residents with a listed phone number will receive a phone call from an automatic system to join the discussion.
Anyone with an unlisted number can register at Stetski's website  to take part.
– Kootenay-Columbia MP Wayne Stetski