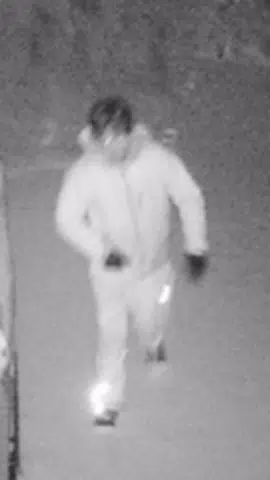 Columbia Valley RCMP is looking for suspects it believes went from neighbourhood to neighbourhood throughout the region, stealing from parked vehicles.
Police allege the thieves were being transported by a dark coloured Dodge minivan, visiting Radium and Lakeside Roads, as well as the Copper Point and Castle Rock areas.
The rash of robberies is said to have occurred overnight Saturday.
The majority of the items stolen were loose change and wallets.
Police say the only vehicles that were targeted had unlocked doors.
Mounties have shared a photo of one of the suspects.
A surveillance camera caught an image of what looks like a young man wearing a light coloured tracksuit, black skate shoes and black gloves.
Anyone with information is asked to call the Columbia Valley detachment.