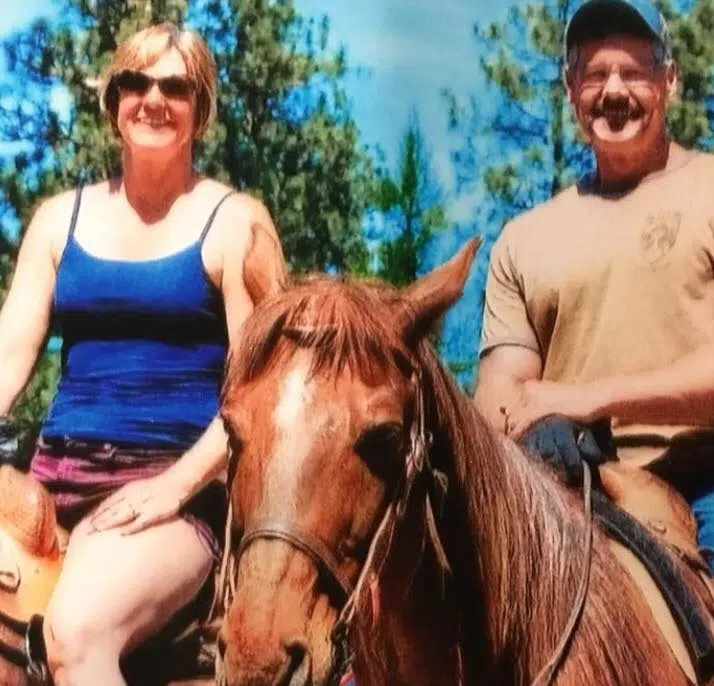 The wife of the late Cranbrook fire captain killed in a crash last weekend has passed away.
The Cranbrook Fire Fighters Association announced in a Facebook post Wednesday afternoon that Joan MacKinnon succumbed to her injuries in hospital.
MacKinnon, who was Cranbrook's Aquatics Supervisor with Community Services at Western Financial Place,  and her husband captain Clayton Murrell were involved in a collision on Highway 3 near Yahk Saturday.
Murrell was pronounced deceased at the scene while MacKinnon was after lifted to Kelowna where she was in critical condition.
The incident also claimed the life of an Edmonton man who was driving a semi truck that jack-knifed and led to the collision.