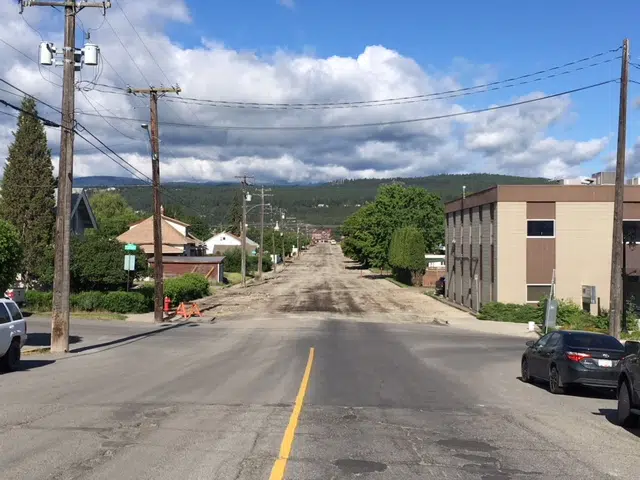 The City of Cranbrook looks to keep rolling with extensive road repairs.
City Council has earmarked six projects worth roughly $8.5 million in their 2018 Capital Works Program.
Mayor Lee Pratt explains all work is decided upon based on their Asset Management Plan which identifies the condition of infrastructure and ranks necessary.
Pratt acknowledges some residents question why certain roads are being repaired instead of others but they are targeting necessary areas.
For example, the mayor points to 2nd St. S, which was included in the 2017 roads program.
Pratt says the sewer line was destroyed and they managed to dodge a bullet for two years but upgrades couldn't be prolonged any further.
He adds Cobham Avenue, which is included in this year's program, presents similar challenges.
In an unprecedented move, the City spent nearly $15 million on road repairs last year.
$10 million of that was secured in borrowing after a referendum was put to residents.
Pratt says Council campaigned on fixing local streets so they're going to keep doing it.
The 2018 projects are:
Project #1 – Cobham Avenue Reconstruction – High Priority Road Reconstruction and Storm Sewer Project
Project #2 – 9th Street Road and Watermain – 5th Ave to 9th Ave – High Priority Water Distribution and Road Reconstruction Project
Project #3 – Paving Program – High Priority Local and Arterial Roads throughout the City
Project #4 – Kootenay St Storm Sewer – 4th St North and Kootenay St – High Priority Storm Sewer Trunk Main
Project #5 – Sanitary Sewer Pipe Relining – High Priority Sanitary Sewer Mains throughout the City
Project #6 – 12th Avenue Road and Watermain – 4th St S to 5th St S – High Priority Water Distribution and Road Reconstruction Project
– Cranbrook Mayor Lee Pratt