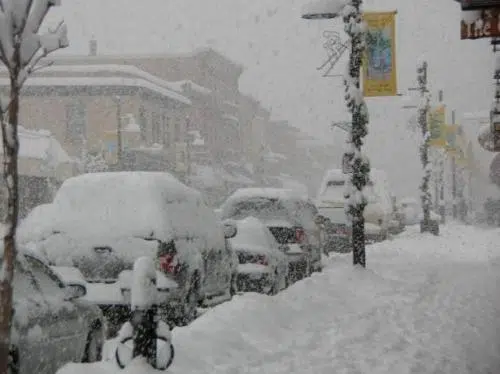 Environment Canada has lifted the Snowfall Warning for Cranbrook.
A Winter Storm Warning remains in effect for the Elk Valley.
A Pacific frontal hit the Elk Valley beginning Wednesday night.
Heavy snow, strong winds and blowing snow will develop overnight and accumulations could reach to 25 cm before Thursday evening.
Motorists in the Elk Valley should postpone any non-essential travel.