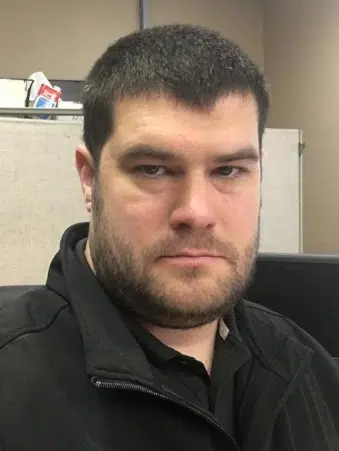 The man who has yet to deliver on his $7.5 million promise to a local KIJHL team has pleaded guilty to fraud in Cranbrook Court.
A court agent appeared on behalf of Mike Gould Tuesday morning, entering a plea of guilty for a fraud charge.
The charge was also amended to cover fraud over $5,000.
The matter will be back before a judge February 26th for a disposition on a second charge of using forged documents.
Gould was accused of using fraudulent cheques to cover an $8,000 bill for a party he threw at a local restaurant in October.
The event was a celebration following Gould's multi-million dollar promise at centre ice of a Kimberley Dynamiters game October 13th.
(Photo courtesy of Facebook//Mike Gould)