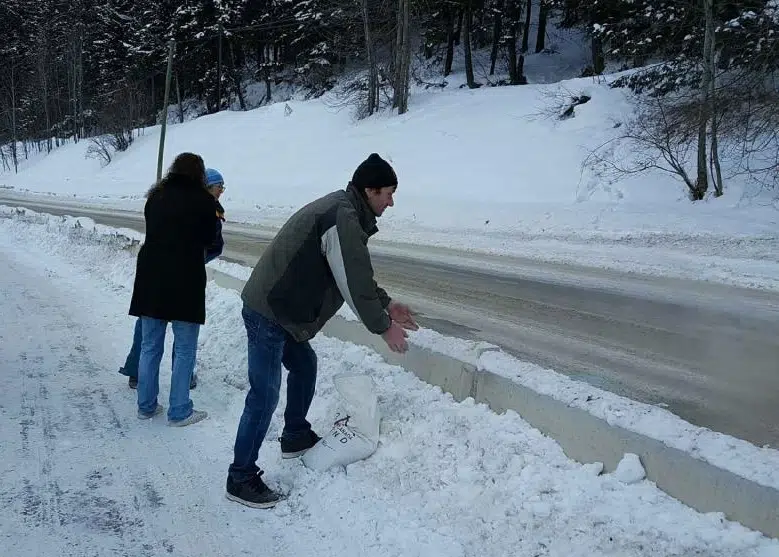 Some Kimberley residents say they're so fed up with road conditions, they took matters into their own hands.
A group of five people took it upon itself to salt and sand the Blarchmont Hill Tuesday claiming the stretch of Highway 95A was treacherous.
Organizer Michelle Nex says they jumped into action after several complaints about the state of the highway between Wycliffe and Wasa seemed to be ignored.
Nex believes the Ministry of Transportation and Infrastructure has to change the specifications its set for highway maintenance in the province because the brine solution of salt and water doesn't work with East Kootenay winters.
She argues these products may work in the Lower Mainland but conditions and temperatures can be more severe in our region and the products being used by the contractor don't work.
These issues exists in other parts of the province as well according to Nex.
Kimberley RCMP were on scene Tuesday to ensure public safety, and that the group of residents didn't block any traffic.
– Kimberley resident Michelle Nex
(Photo courtesy of Cindy Eastin)