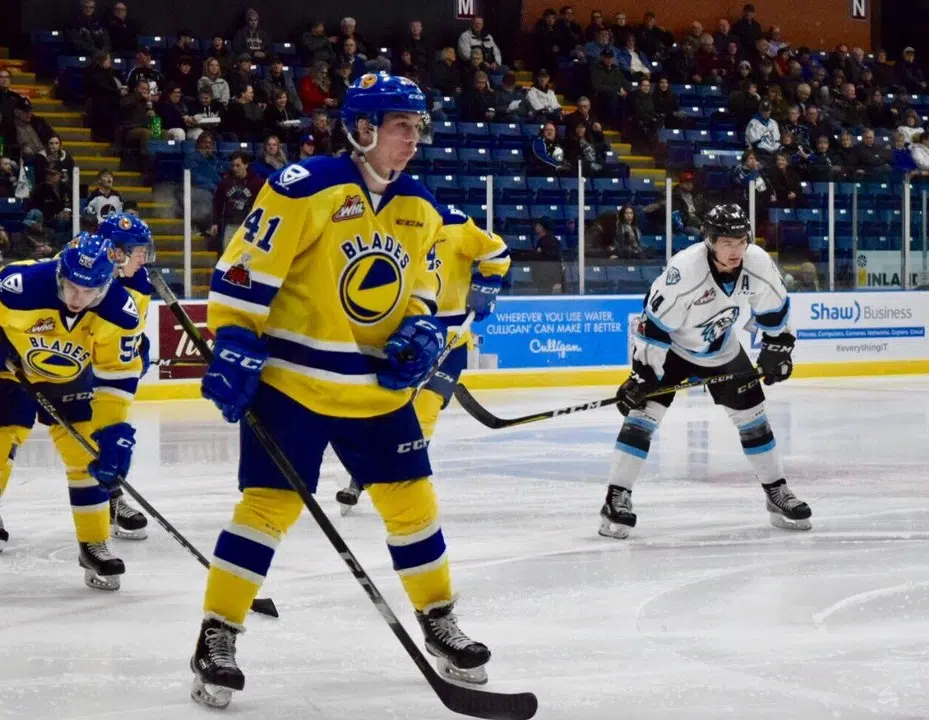 The Kootenay ICE continue to take a game-by-game approach as the playoff race heats up.
The ICE host the Saskatoon Blades on Wednesday – another team fighting for postseason position.
Kootenay is two points ahead of Red Deer for the third and final playoff seed in the Central Division while Saskatoon is four points ahead of Prince Albert in the Wild Card race.
Head Coach James Patrick says they can't focus too much on the standings.
"Is it going to help to tell the player that this is like a playoff game? You have to be so focused or so into it or for some it might be so nervous." asks Patrick. "No, I want to concentrate on how we're supposed to play."
The ICE have lost seven of their last ten games, most of which have come against the extremely stacked East Division, and have also lost back to back matches versus Lethbridge and Moose Jaw.
Meanwhile, Saskatoon has strung together a pair of wins against Regina and Prince Albert.
Patrick says wins aren't going to come easily at this point.
"At this time of the year when points are huge you have to just work until it really burns but you still have to play your system in the [defensive] zone and that's what we're going to need." explains Patrick.
The Blades have the edge on the ICE this season winning two of three previous matchups.
The last time the two teams met was one week ago when the Blades bested the ICE 5-3 at the SaskTel Centre.
Wednesday's game can be heard on The Drive starting with the pre game show at 6:35.
NOTES: Red Deer is on the road taking on the Kelowna Rockets on Wednesday. The Rebels have been streaking as of late, winning seven of their last ten games to climb within two points of the ICE for playoff position. The ICE have also re-called 2002-born forward Connor McClennon. The young prospect has 67 points in 31 games with the Northern Alberta Xtreme of the Canadian Sport School Hockey League.
– James Patrick, Kootenay ICE Head Coach