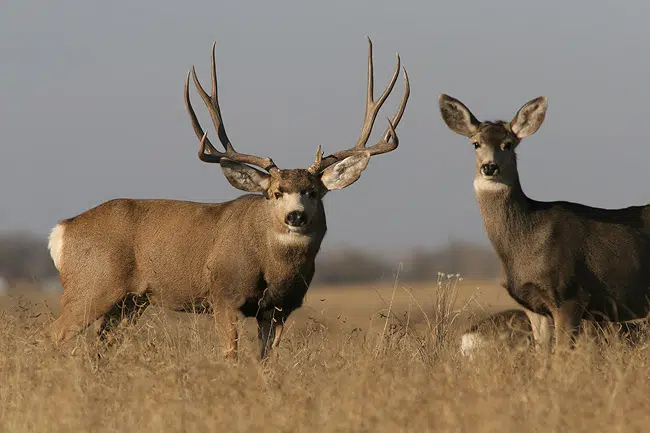 The RDEK wants the Province to expand wildlife feeding laws to include animals that have become a problem in the region.
The Board is calling on Victoria to amend the Wildlife Act after dozens of wild turkeys gathered near Edgewater.
They were being fed by residents.
Currently, the BC Government only outlaws feeding dangerous animals like bears or cougars.
Board Chair Rob Gay says they want rules to include turkeys, deer and elk as well.
"Right now, there is no ability to enforce because there is nothing in the rules that allow the Conservation Officers to enforce it," Gay says. "We know there is a shortage of Conservation Officers, but without some rules, its really difficult to do anything, even around the deer issue."
Urban deer have been a concern for several years in the East Kootenay.
A number of regional communities have conducted lethal culls, translocated the animals or enhanced feeding bylaws.
"To many people, deer can be a problem, as can elk," Gay says. "If we were able to get the law changed, many other animals would fit into the category, then the issue becomes the enforcement side of things."
The RDEK has submitted the resolution for the Association of Kootenay and Boundary Local Governments upcoming Annual General Meeting in April.
If the resolution passes, it will go to the Union of BC Municipalities in September, who will debate the issue again before addressing the Province.
Gay says the board is considering broader rules for the entire Regional District.
Municipalities throughout the region have implemented their own laws to address problem wildlife.
– RDEK Board Chair, Rob Gay