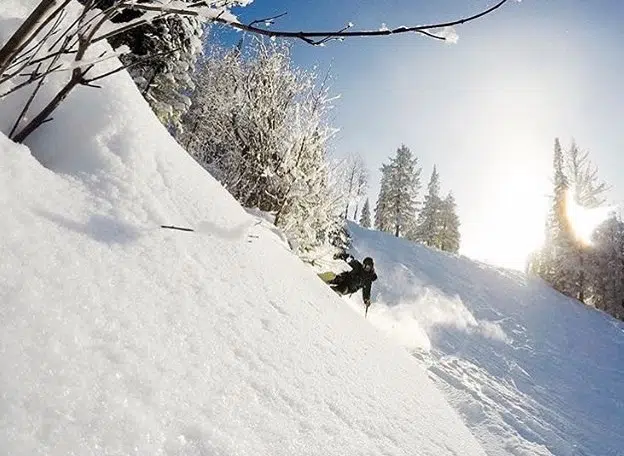 Kimberley's Trails Society wants to put the community through a new lens with a 48 Hour Photography Challenge.
The society, in association with Natalie Skokan Production, is using the event as a fundraiser and the winner takes home $500.
Participating photographers have two days to compile a 3-4 minute slideshow showcasing winter activities in the area.
The society's Emily Marshall trumpets the number and diversity of local trails.
"From Louis Creek to Nature Park to Bootleg, there's just a ton of trails that are so easily accessible," she says. "And everyone in Kimberley uses them! Whether you're hiking or biking or just walking your dog for half an hour after work. We're so lucky to have so many [trails] at our disposal".
Marshall suggests the challenge offers a chance for locals to showcase their favourite trails or just try something new.
"We have so many talented individuals in Kimberley who are not only epic skiers but also amazingly talented photographers. [The event] just gives everyone a chance  to showcase their skills or maybe they're not sure if they like photography but they just want to challenge themselves, have some fun and get outside."
The Kimberley Trails Society held a similar event last fall but as Marshall explains Kimberley looks beautiful in the winter too, so they decided to put the challenge out again.
The event starts 7 PM Sunday night at Centre 64.
Judges and members of the public will view the slide-shows.
To sign up as a photographer email Natalie Skokan at natalie.skokan@gmail.com or to get tickets go here.
– Kimberley Trails Society Director Emily Marshall
(Photo courtesy of Abby Cooper//Tourism Kimberley)