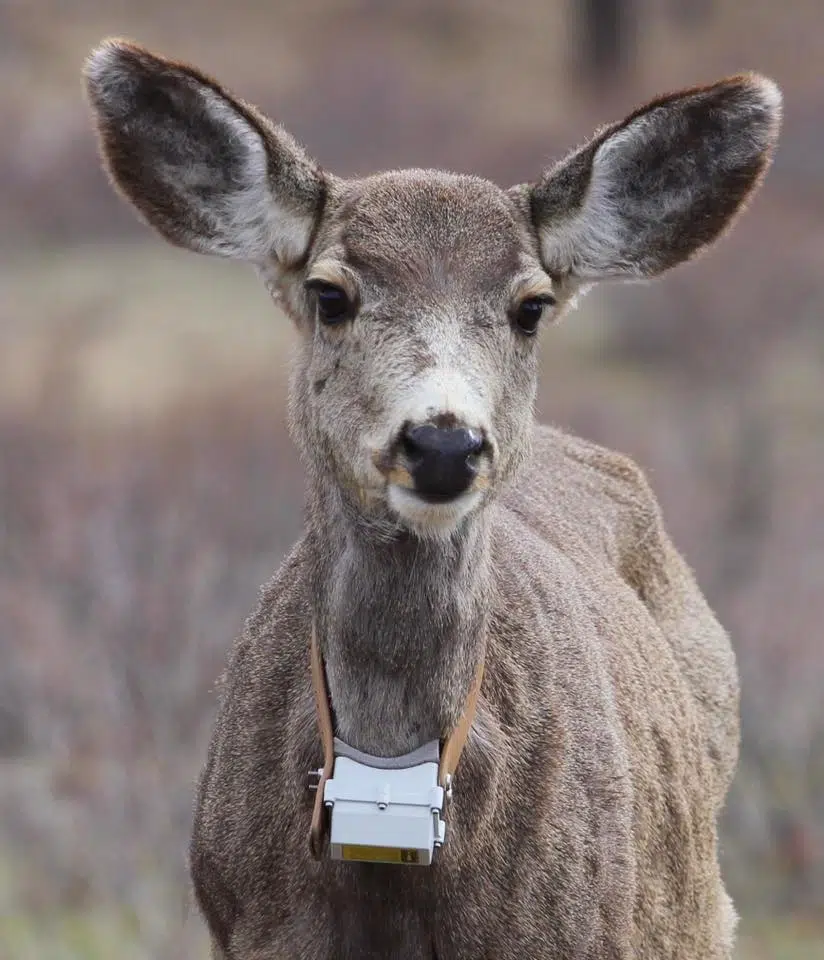 Invermere's Mayor is not completely sold on the idea of translocating deer as a way to manage urban populations.
The recent East Kootenay Urban Deer Translocation Trial showed animals from Invermere appeared to be best suited for the method.
Approximately 90 deer were removed from Cranbrook, Kimberley, Elkford and Invermere between 2016-2017 as the communities, and the province, explore non-lethal options to deal with the habituated animals.
Overall, the study showed animal behaviour was highly individualized with an equal number continuing to migrate, not moving far at all, or wandering until they returned to another community.
Gerry Taft suggests this shows translocation isn't a silver bullet solution.
"It is a very complicated and expensive technique to move the deer, but it is worth looking at further," Taft concedes. "Obviously we know that there is opposition and concern around lethal options of dealing with deer."
Of the 13 deer removed from Invermere, all exhibited migratory behaviour after being released, none of them generated any complaint and they had a relatively successful survival rate according to the study.
Two of the animals did return to Invermere but eventually continued on when the seasons changed.
"So they traveled quite a large distance to come back home, if you will," He submits. "Although they didn't have any issues with private land owners or complaints connected to those specific dear, the reality is the deer didn't stay where they were put."
Taft says they'll continue to explore translocation and will keep a close eye on the City of Kimberley's continued effort.
Kimberley is embarking on its own translocation initiative, removing up to 50 deer from the community this winter.
Invermere received a permit from the province last month to cull urban deer and the mayor says they will stay the course with lethal option.
– Invermere mayor Gerry Taft