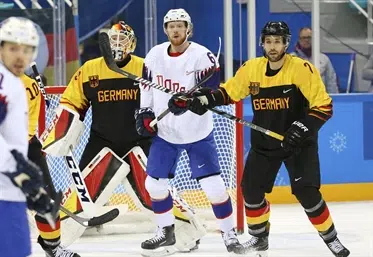 – Audio courtesy of CBC Sports
Most of the country will be cheering for Canada's men's hockey team Friday morning, but some in Sparwood may be on the Team Germany bandwagon.
Germany defenseman Daryl Boyle was raised in the Elk Valley community before moving to Lethbridge at the age of 12 to play hockey.
He assisted on the goal that pushed Germany passed Sweden and onto the semi finals of the men's hockey tournament at the Pyeongchang Winter Games.
He now faces his native Team Canada with a chance to dethrone the reigning gold medalists and move one step closer to a gold medal of his own.
Game time between Germany and Canada is 5:10 AM MST Friday.
(Photo courtesy of IIHF)