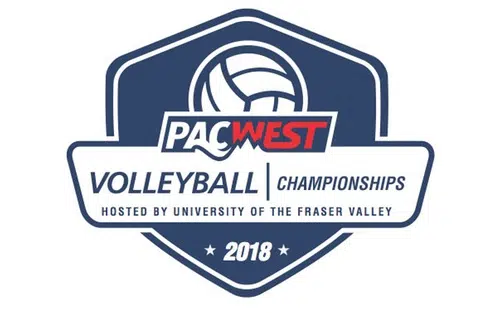 Both College of the Rockies Avalanche teams took first-round exits at the 2018 PACWEST Volleyball Championships.
The Men's team was the first to fall, losing in straight sets to the Camosun Chargers (25-12, 25-15, 27-25).
The Women's team got off to a hot start versus the University of Fraser Valley Cascades, winning their first set 25-18 but UFV would storm back to win the next three sets (25-22, 25-15, 25-21).
It was an uphill climb from the very first serve for both teams who came in the sixth and final seed in both Men's and Women's sides.
The COTR Men's team finished the regular season with a 5-19 record. The Avs picked up two wins by default against the Chargers in October and also claimed victories versus Douglas College, Columbia Bible College and University of Fraser Valley.
The Women's Avalanche team earned a 7-17 record in the regular season beating Camosun three times and earning single victories over Capilano College, Vancouver Island University, Columbia Bible College and University of Fraser Valley.
Matt Cespedes led the Men's team in kills with 201 while Megan Beckett led the Women's team with 245 kills.
Players of both teams will now turn their attention to school before beginning training and conditioning for the 2018-19 PACWEST Volleyball season.