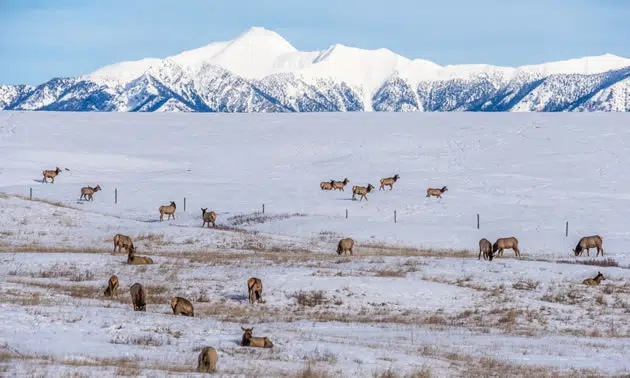 The BC Government says East Kootenay residents who feed wild ungulates could be doing more harm than good.
Kootenay Boundary  Fish and Wildlife head Holger Bohm says they are receiving more calls than usual from people asking if animals are struggling to access food after recent heavy snowfalls.
"People have that notion that feeding animals and helping them through the winter is a noble thing," Bohm suggests. "We can't really judge people for that. We all do that, a lot people have bird feeders, [but] people just don't realize how many problems they can produce by doing so."
He says feeding ungulates could lead to digestive, health and behavioural problems for the animal.
Another issue is some people establish feed sites near highways according to Bohm, which he says increases to chance of collisions with vehicles.
The province insists decades of research shows winter programs can lead to serious negative consequences for ungulates.
Last year, local organizations announced they were initiating feeding programs after historic snowfall caused ungulates to starve.
However, Bohm suggests that's not a problem this year.
"Even though there's a lot of snow, animals are well adapted to that and they're still fine and don't really need additional feeding."
Wildlife managers say they carefully weigh the pros and cons before implementing a wild ungulate feeding program.
– Head of Fish and Wildlife Kootenay Boundary Holger Bohm