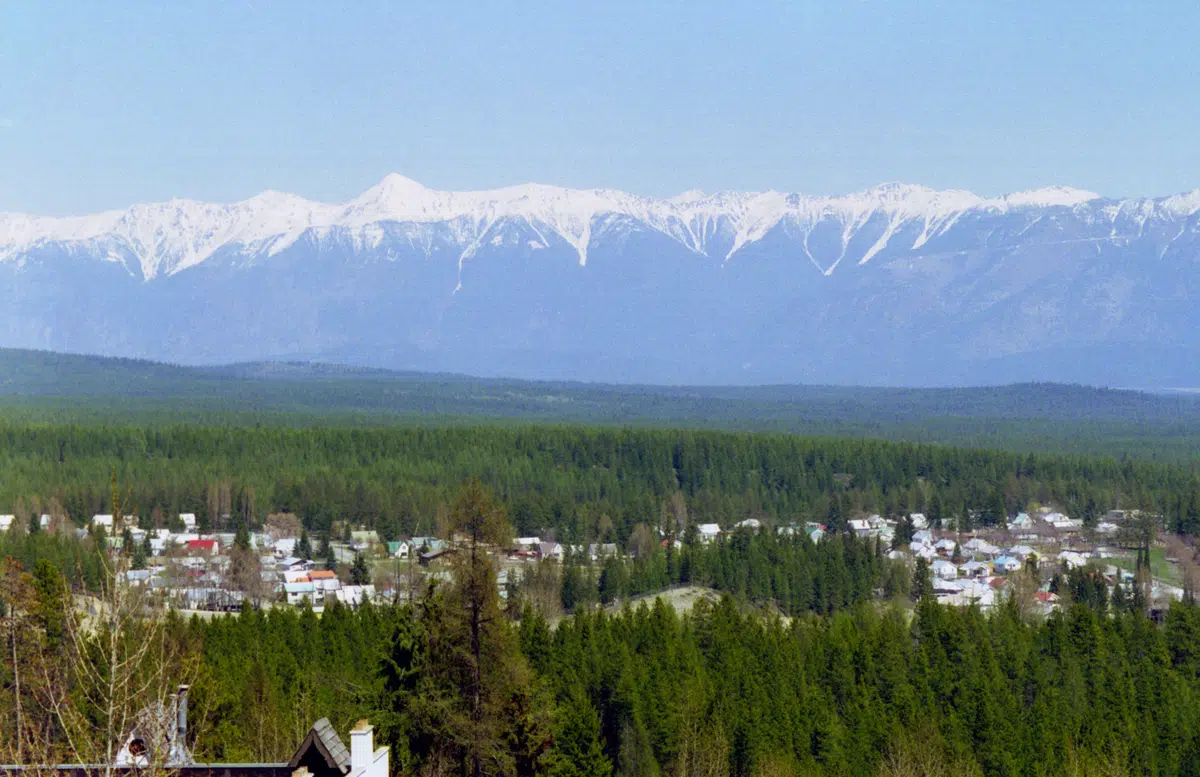 Kimberley City Council has approved its new Official Community Plan after months of public engagement that became very contentious at times.
Council voted 5-2 Monday night to accept the updated long term vision for the community that drew opposition from some residents.
A major sticking point was the plan designates the popular Marysville Benchlands for light industrial development.
The Benchlands has been earmarked for industry for decades but have become a beloved recreational area for locals.
During this process, opponents have argued the property should remain a green space while others believe it should be used to attract industry.
Before Councillor Bev Middlebrook voted against the motion Monday, she suggested the process had been dysfunctional and the voices of hundreds of taxpayers were being ignored by Council with this decision.
Other councillors stated the OCP was just a framework for the future and any potential development would be years away and considered case by case.
Sandra Roberts said she has been aggressive about economic development in Kimberley and there needs to be properties for businesses to set up.
Pointing out the 24 acre property has been earmarked for industrial development since the late 1960s, Darryl Oakley urged patience through this process as there likely wouldn't be any development on the land any time soon anyway.
Oakley added they would still need environmental certifications from the province before selling the land to any potential buyer, and no one is currently knocking on City Hall's door looking to spend millions of dollars.
Mayor Don McCormick reiterated his Councillor's point, saying nothing is happening but nothing can happen if they don't take these steps.
McCormick suggests the OCP isn't suppose to answer all of the questions, but insists staff are trying to do what's in the best interest of the community.
Councillor Nigel Kitto submitted the plan was a good middle ground that could lead to responsible development.
After Middlebrook talked at length of how Council was dismissing input from concerned residents, Kitto asserted residents' opinions had been heard and would be considered when any future decision was made on the Benchlands.
The City says there were more than 1,400 participants in the community engagement process.
A few councillors expressed dissatisfaction that the other "99%" of the OCP didn't receive much attention.
The City highlighted these outcomes and policy directions in the new OCP:
• Prioritize infill development and redevelopment in areas with infrastructure capacity
• Remove proposed southern boundary extension areas
• Increase land area designated for industrial and commercial uses to support
employment growth, business attraction, and expansion opportunities
• Increase land area designated for parks, recreation and open space uses
• Designate a portion of the City-owned Marysville Benchlands property for future
industrial development excluding the perimeter (Volksmarch) trail, hillsides and
other portions not suitable for development
• Concise and clear content – overall reduction from 121 down to 60 pages,
Development Permit guidelines reduced from about 330 to 101 (36 to 15 pages)
• Simplified land use plan 23 to 6 categories
• User-friendly web-based text and maps planning.kimberley.ca to improve ease of
access and understanding of important planning and land use information.
• A set of 25 indicators for tracking and regularly reporting progress and impacts of implementing the Plan's objectives and policies