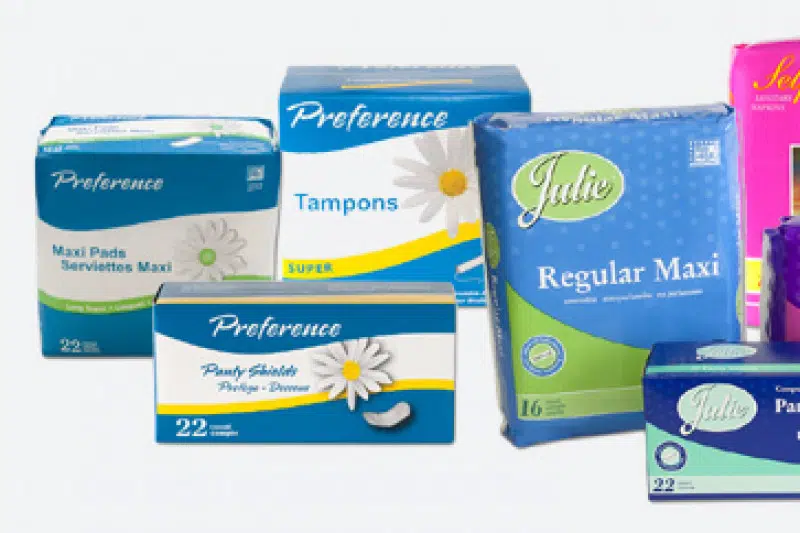 Organizers will spend the month of March collecting feminine hygiene products to address an emerging need in local schools.
JCI Kootenay, the Southeast Kootenay School District (SD5) and local businesses are behind the Red Spot campaign.
They suggests local schools are seeing a trend of young women being inadequately prepared.
Campaign Chair Devon Twarowksi says says if young women don't have access to products it can an unpleasant distraction at school.
"It's something women shouldn't feel embarrassed about or confused, or anything," Twaroski asserts. "[They] should have that ability to get those products in schools, so they can back to their education as soon as possible."
She adds there are many reasons a student may not be prepared.
"There [are] a lot of families that just aren't prepared for different reasons; young and younger ages where women are getting their cycles, some families are unable to afford these products, and – plain and simple – teenager girls are forgetful," Twarowski explains. "It's new to them and they just don't know when to be prepared or not to be prepared."
Residents can support the campaign by giving unopened products to one of several drop off locations in Cranbrook.
Alpine Toyota, Save-on-Foods, The Great Canadian Superstore, and Shoppers Drug Mart in the Tamarack Centre are all accepting donations.
You can also donate through the GoFundme page.
The campaign's goal is to fill the box of a 2018 Toyota Tundra TRD Sport located in the lobby of Alpine Toyota by March 31st.
– Red Spot campaign chair Devon Twarowski