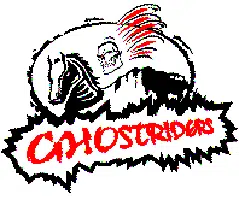 The Fernie Ghostriders are making changes to their recruitment, development and coaching styles.
The club released Craig Mohr from his Head Coach and General Manager role on Sunday.
President Barb Anderson says the search for a new GM and bench boss begins immediately.
"We're looking to try and go with a different style of program, younger coaching [and] different programming styles as far as development, connections with post-secondary education and more affiliation with the [BC Major Midget League] and other major programs." explains Anderson.
Anderson says releasing Mohr wasn't an easy choice to make.
"It's always a difficult decision when you're going to be your business model and your business plan and it's going to affect an individual that you've been working with closely." says Anderson. "We just had to do what the board wanted to do and what was going to be best for our club moving forward."
Mohr spent four seasons behind the Fernie bench in his second stint with the club posting a 105-77-3-13 regular season record and a 10-13-0-4 record in the playoffs.
Fernie had a difficult season, losing their arena due to a fatal gas leak and suffering long-term injuries throughout the year resulting in a 15-28-1-3 record in the regular season.
The Ghostriders were eliminated by the Kimberley Dynamiters in the first round of the playoffs this season in five games.
There is no word on when exactly the Head Coach and General Manager position will be filled.
– Barb Anderson, Fernie Ghostriders President