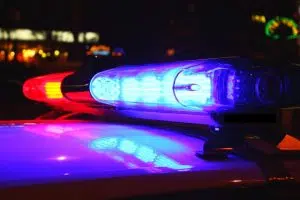 RCMP arrested two people from Cranbrook after finding half a pound of pot in a crashed vehicle.
Police were called Sunday afternoon to a collision on Highway 3 between a semi-truck and a car.
Constable Katie Forgeron says while officers were investigating, they found signs of drugs coming from one of the vehicles.
"Our RCMP member smelled some marijuana," Forgeron says. "They arrested the occupants of the vehicle and ended up locating a decent quantity of marijuana within the car."
The occupants of the vehicle both face charges of possession and breach of probation. They are expected in court in May.
"Its not very often that we attend a motor vehicle accident and find drugs," Forgeron says. "We're happy that we were able to get this quantity of drugs off the streets of Cranbrook."
– Constable Katie Forgeron, Cranbrook RCMP