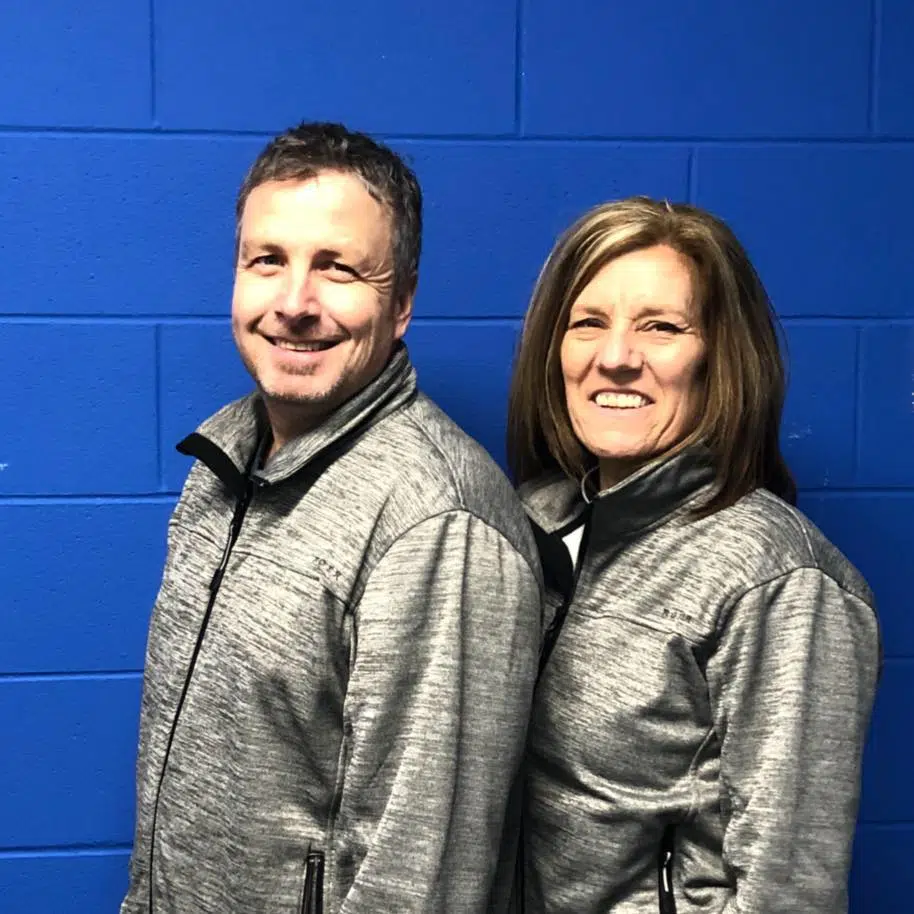 Curlers from across the East Kootenay are competing in provincial championships this week.
Cranbrook's Tracey Amy and Trevor Qually are taking part in the BC Mixed Doubles Championships held in the Key City.
Amy says it's their third year as a mixed doubles team.
"As soon as we got thre information that [Mixed Doubles] was going to be in the Olympics this year we thought 'Wow, what a great opporunity to try this sport and maybe head to the Olympics one year, that would be awesome.'" explains Amy. "Even just to get to the national stage would be maybe one of our more short-term goals."
Amy says they're excited to play in Cranbrook where they're most comfortable.
"Obviously we have a little bit of home-ice advantage." says Amy. "We've been working a lot practicing and getting to know the rocks and the ice. We've had lots of support from our friends and family and the curling community so it's exciting to be here for sure."
Team Kent is competing in Creston for the Men's Masters Championships with members from Cranbrook, Kimberley and Elkford.
Cranbrook's Team Fielder also competes in Creston for the Women's Masters Championships.
The Men's and Women's Masters Championships get started Tuesday in Creston while the Mixed Doubles Championship gets underway Wednesday in Cranbrook.
You can follow all the action here.
– Tracey Amy, Team Amy/Qually (Cranbrook)
(Photo courtesy of Tracey Amy//Facebook)