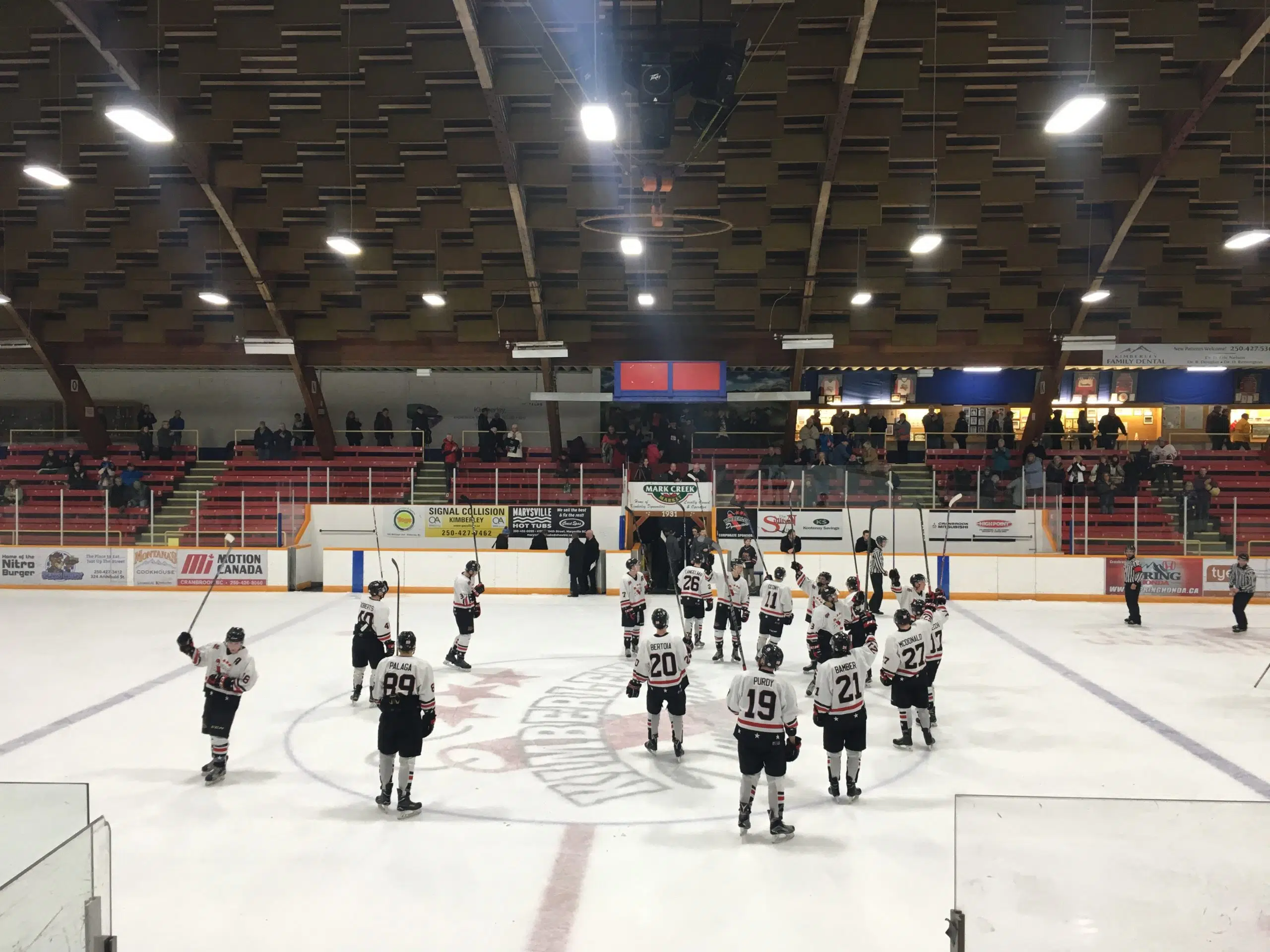 The Kimberley Dynmaiters got scoring by committee in a 5-1 win over the Columbia Valley Rockies on Tuesday.
Five different players put the puck in the net to give Kimberley a 1-0 series lead.
Chase Gedny opened the scoring for the Dynamiters in the second frame while Bryce McDonald, Brandt Bertoia, James Farmer and Cam Russell would all one of their own.
Head Coach Derek Stuart says depth will play a huge roll in the series.
"We know we're deep and we know we have guys that can score." says Stuart. "There isn't really one guy we rely on or one line we rely on so it's good to see five different goal scorers on five goals, for sure."
Stuart says it was their best playoff game yet.
"I thought that was as much of a complete game that we've had in the playoffs." says Stuart. "We might have had a couple lulls in there but they didn't last very long and we managed to get up and out of them quick then counter and attack them for most of the game."
Kimberley heavily outshot Columbia Valley 42-21 while Dynamiters netminder Cody Campbell was solid despite not seeing a ton of action.
Mike Dyck scored the lone goal for Columbia Valley in the loss.
Game two of the Eddie Mountain Division final is Wednesday at the Civic Centre.
– Derek Stuart, Kimberley Dynamiters Head Coach