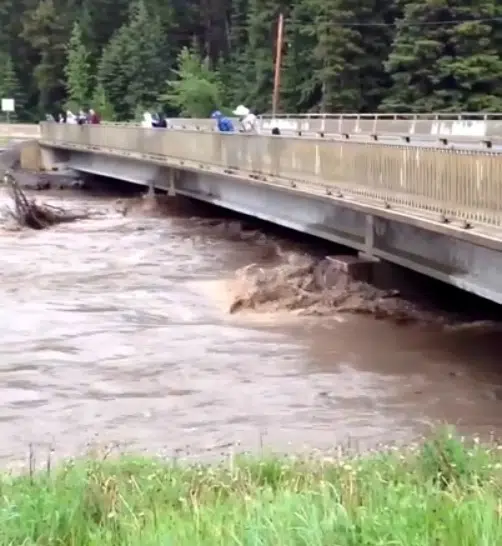 The RDEK is planning a million and a half dollar flood mitigation project on the Elk River as it tries to meet the challenges of climate change.
Properties and infrastructure along the river in the Hill Rd. area experienced significant damage due to the 2013 flooding.
A berm was installed in 2014 and an existing dike was repaired in 2015, but as Regional District Engineering Technician Kara Zandbergen explains these structures are not protected by ongoing erosion along the river.
"The river is migrating laterally, it's eating away at the bank at that location," she points out.  "So, we are looking at doing some work to mitigate that erosion. Basically, slow it down and stop it, so we don't lose our infrastructure there and reduce impact to private land."
Zandbergen explains the existing dikes were damaged, or lost completely, four summers ago and the nearby properties experienced significant flooding, adding they obviously want to prevent that from happening again.
She points out lateral erosion is a natural function for a river, however she agrees they are seeing more extreme weather events in recent years.
"Climate change is giving us more extreme events, and these extreme events certainly create increased erosion at these more susceptible locations," she explains.
The RDEK is applying to the Union of BC Municipalities' Community Emergency Preparedness Fund for up to $750,000 to help with the work.
"It's a huge dollar amount," says Zandbergen who says it would be great to land provincial funding for the local project. "The $1.5 million is an estimate and would depend on the amount of work we were going to do and the design of it. There are many different ways to achieve our desired results."
Zandbergen says if all goes to plan the repairs would start in 2019.
– RDEK Engineering Technician Kara Zandbergen