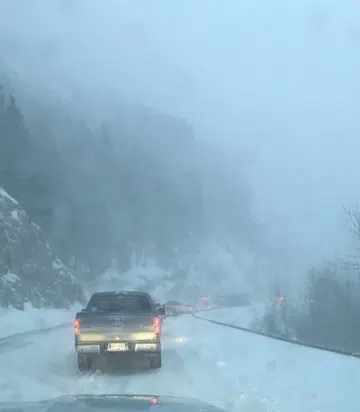 If you're planning to hit the road and head west, you may want to reconsider your plans.
Environment Canada has issued a Snowfall Warning on Highway 3 from the Kootenay Pass to the Paulson Summit.
Up to 30 cm could accumulate by early Friday when heavy snow will taper off to flurries.
Any nonessential travel should be postponed.