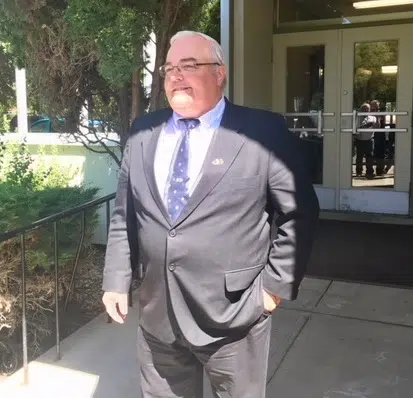 A judge is expected to deliver a ruling in Cranbrook Supreme Court Friday regarding the constitutional challenge by a Bountiful man convicted of polygamy.
In a landmark decision, Fundamentalist Mormon leader Winston Blackmore was found guilty last July for marrying 24 women between 1990 and 2014.
The challenge was made in a Key City courtroom in December when Blackmore's lawyer argued the verdict breached his client's charter rights.
Blair Suffredine told the court there has been an abuse of process by the province's prosecutor since Blackmore was first investigated in the early 1990s.
Suffredine submitted it was unfair to charge his client after the BC attorney general released a statement in 1992 that said such a charge would be unlawful.
Suffredine is seeking a stay of proceedings or an exemption from punishment.
Blackmore said outside the Cranbrook courtroom following last summer's verdict he's only guilty of living his religion.
In 2011, the Supreme Court of Canada ruled the country's anti-polygamy law did not violate the constitution.
James Oler was also convicted of polygamy in July for having five wives.