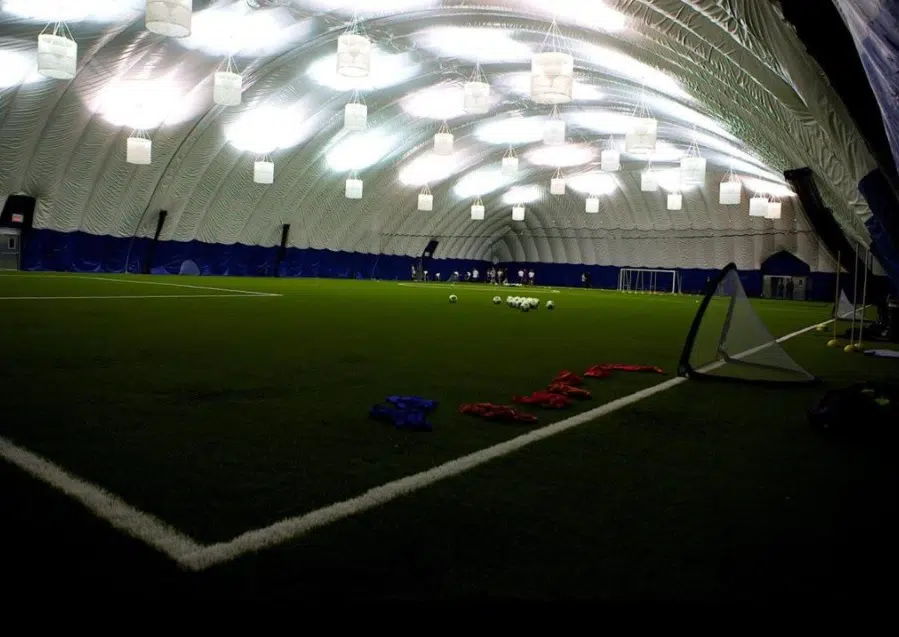 Construction of an indoor sports facility in Cranbrook could start later this year.
This from the Kootenay East Youth Soccer Association as fundraising is almost complete due to a $500,000 grant from the Columbia Basin Trust this week.
Organizer Mike Robinson says their new focus is getting shovels in the ground.
"Plans are now to go ahead with getting the designs finalized, building location confirmed and have construction start in 2018," Robinson says.
Robinson says they still need to figure out where the facility will be located.
"It is with the city, they have the request and they will have to do all the due diligence with the process they are held to," Robinson says. "I think everybody has got similar locations in mind. This is the main piece now, where will it go?."
The group plans to build a dome to give athletes year-round access to field-based sports.
KEYSA began raising money in November with an initial goal of $500,000.
They previously received $130,000 from the Regional District of East Kootenay for the development in January.
Robinson says any field based sport could benefit once the facility is complete.
– Kootenay East Youth Soccer Association Organizer Mike Robinson