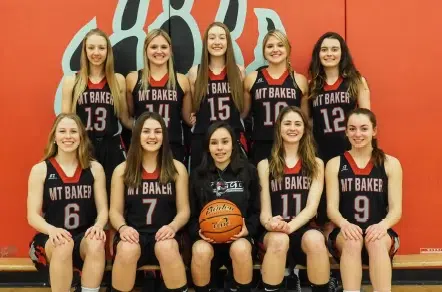 Two unlikely opponents will hit the court for a good cause Thursday night.
The Mount Baker Senior Girls basketball team is taking on the Cranbrook Firefighters in the eighth annual "Wildfire Classic."
Local Burn Fund Representative Murray Robertson explains all proceeds go towards the BCPFF Burn Fund.
"Our guys and the [Senior] girls both enjoy playing against each other and raising money for the burn fund." says Robertson. "It's definitely a great cause."
Robertson explains they're there to raise money, not showcase their skills.
"It is a fun event [with] lots of laughs." says Robertson. "A lot of [the firefighters] are pretty terrible at basketball and are usually tripping over our own feet and stuff. It's a great little send-off for the senior girls so we kind of make it a special event for them."
Mount Baker's Sydney Marlow played in the game last year also and says it's a fun challenge taking on adult men.
"Our dribbling and our shooting is a lot better but they're also a lot taller so we have to depend on our shooting." says Marlow.
Barbecued hot dogs will be available by dontation and multiple giveaways will be taking place.
Marlow says it's always a very entertaining battle.
"There's just a lot of activities going on and lots of people are willing to come out and watch some fun basketball."
The halftime show features young musical talent from the Key City.
The game gets started at 6 PM at the Mount Baker gym.
– Murray Robertson, Burn Fund Representitive, Cranbrook Fire Department
– Sydney Marlow, Mount Baker Wild Senior Girls basketball team