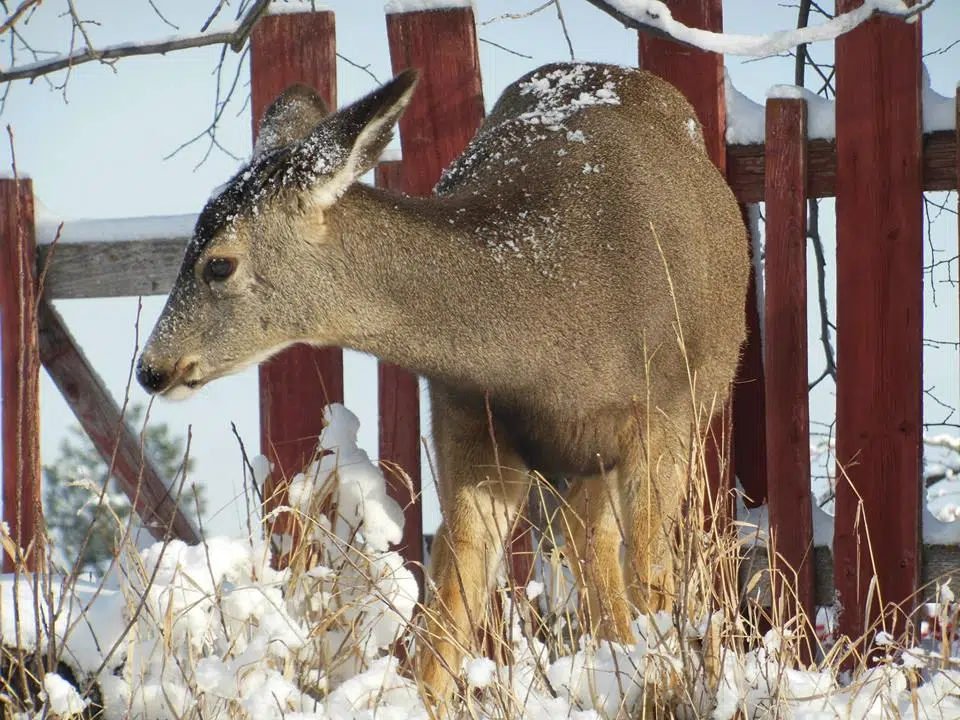 Kimberley residents are being asked to stop leaving deer food on a silver platter.
Contractors involved in last week's effort to translocate 50 animals found feeding stations set-up in alleys and laneways.
CAO Scott Sommerville says catering to the ungulates goes against efforts to remove them from the city.
"People are feeding them oats and strawberries and all sorts of good stuff," Sommerville says. "So as quickly as they can translocate them out of town, people are feeding them and attracting them to stay in the neighbourhoods."
Bylaw officers responded to seven feeding complaints last month, issuing three warnings and one ticket.
He says its tough to respond to the numerous complaints received.
"We get a lot of vague complaints about bucket of oats out in an alley, but we're not getting complaints as to who specifically is doing it, so its been tough to enforce," Sommerville says.
Sommerville says these set-ups waste taxpayers money and are actually harmful to ungulates.
He adds some of the food being served is not available in nature and can make the deer sick.
"These people are coming from a good place. Its been a long winter, we've got really high snow levels, the deer are hungry," Sommerville says. "Then they are going out and giving them high calorie food which basically they become almost addicted to."
– Kimberley CAO, Scott Sommerville