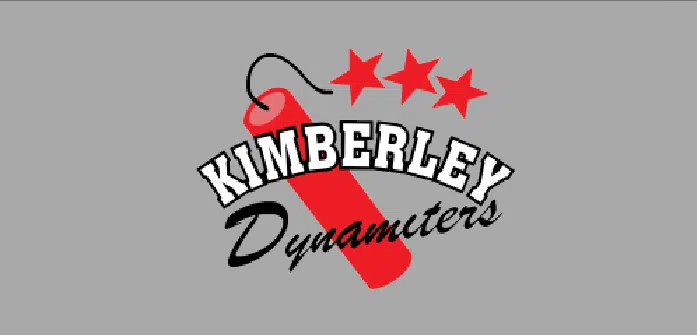 The Kimberley Dynamiters look to pull even with the Nelson Leafs in the Kootenay Conference Final Tuesday night.
The Nitros find themselves down two games to one after falling 4-3 to the Leafs Monday night.
Assistant Coach Jeff Keiver says winning on Tuesday is extremely important.
"You can't control the games that are gone and you can't control the ones that are coming up so [we're] just trying to keep the boys focused on winning this game." says Keiver. "In the big picture obviously tonight is a crucial win."
It's the first time this postseason Kimberley has trailed in a series.
The difference between coming into Game Five in Kimberley down 3-1 or tied 2-2 is what the Dynamiters face in Nelson Tuesday.
Keiver says there were lots of positives to build off of Game Three despite coming out with a loss.
"Our power play looked good on the couple clean ones that we got the full two minutes." explains Keiver. "Our skating was good, our physicality was good, our compete was good so really we just need to come out and play our same game."
The Nitros Assistant Coach adds that discipline may have played a factor but after watching the video they believe most of their penalties were hard-working penalties.
"I think it was just one of those games where we didn't really like the calls." says Keiver. "Calls like that, sometimes the players struggle to kill those types of penalties."
The winner of the series will play either the Osoyoos Coyotes or Revelstoke Grizzlies in the KIJHL Final.
Those two teams are currently tied at one game a piece with Game Three of the Okanagan/Shuswap Final Tuesday night in Osoyoos.
– Jeff Keiver, Kimberley Dynamiters Assistant Coach