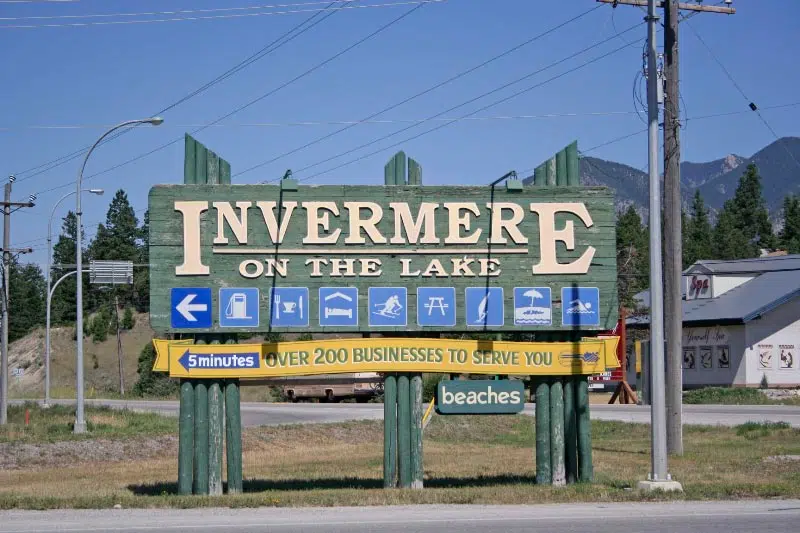 Invermere's mayor says even though his community not included in BC's new speculation tax, there's a growing concern locally .
The new levy for out-of-province property owners was announced in the BC government's budget last month to address rapidly rising housing prices.
Gerry Taft says he's talked to the province and believes the tax likely won't ever be expanded this way.
"With that being said , there is a lot of fear," claims Taft, who is also a real estate agent with Royal LePage. "Some of the second homeowners and Albertans who have already invested in real estate in the area are worried and potential purchases, people who are talking to developers or looking at building houses, they're also worried. So, it is definitely having an impact and at this point it's based off fear."
Invermere has a significant number of Alberta residents who live there part time.
The mayor suggests a number of developers have already started documenting when sales are collapsing or potential purchasers walk away.
"So, I think there will be some evidence, very specific evidence, of the impact that [the tax] has had. What's going to be interesting to see is whether this is a short-term impact while there is some uncertainty or whether this becomes a trend to continues on for the next six months or even a year."
On top of that, Taft claims the term "speculator" has been offensive to Albertans who own property in the Columbia Valley.
The speculation tax currently only exists in certain areas like Metro Vancouver, the Nanaimo Regional District, and Kelowna.
A charge  of $5 per $1000 of assessed value for properties owned by non-B.C. resident who do not occupy their residence.It will rise to $20 per $1,000 in 2019.
However, Taft reiterates his argument and says the most important thing to remember is that this tax, currently, does not affect his communities or similar ones in the East Kootenay.
"The conversations that I've had with cabinet ministers in the provincial government [have indicated] that it won't be coming here."
The Regional District of East Kooteney and Invermere Council have both asked the BC Government to provide written confirmation that the tax will not be expanded to our region.
– Invermere Mayor Gerry Taft