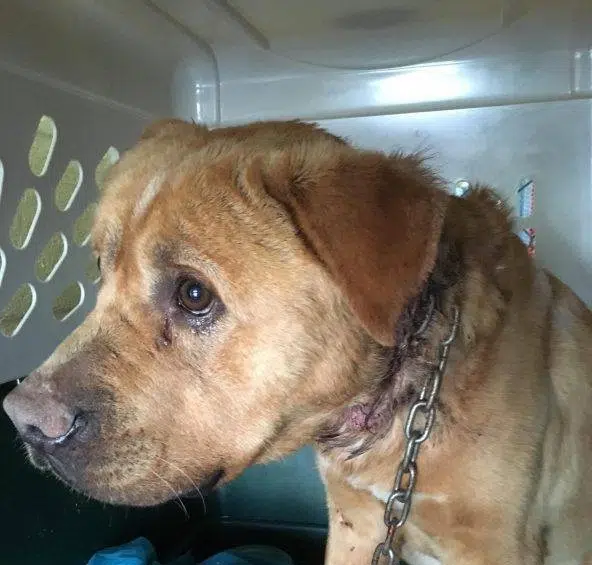 People across British Columbia have thrown their support behind an injured dog found near Yahk.
The East Kootenay SPCA took in a Shar Pei-Labrador cross earlier this month and determined the animal needed surgery to remove a chain collar embedded in its neck.
Branch Manager Christy King says they turned to social media for help after learning the procedure would cost $2,400.
"We did a post on our Facebook page and then our provincial Facebook page as well," King says. "So that generated a lot of support."
She says they received donations from all parts of the province to raise the needed funds in just 24 hours.
"The response has been outstanding and so amazing. It just reminds me that there are so many wonderful people out in the world and it really is the smaller per cent that are doing these awful things," King says. "The majority of people are good and want to help dogs like Rusty, so we are so thankful for that."
King expects the dog, who staff have named Rusty, to recover within two months.
The SPCA has identified the owner and say they've launched an animal cruelty investigation.
(Photo courtesy of BC SPCA East Kootenay)
– East Kootenay SPCA Branch Manager Christy King