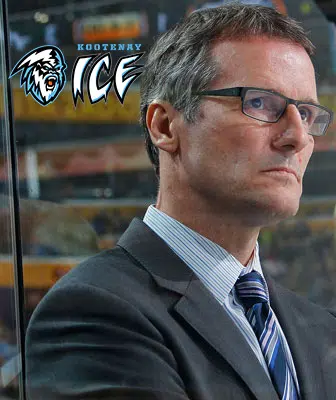 The Kootenay ICE believe brighter days and more success is on the horizon.
The ICE finished the season fourth in the Central Division and missed the playoffs for a third straight season.
Head Coach James Patrick says they played their best hockey down the stretch despite losing 11 of their last 13 games.
"We were frustrated with the results, we weren't at all disappointed with the process." says Patrick. "We talked a lot about [focusing] on our game, focus on the process and the results will take care themselves and we did play well and I like the way we played in a lot of those games in the last six weeks."
The ICE finished with a record of 27-38-5-2 and had 21 more points than their 2016-17 campaign.
Patrick believes the team will make another step forward next year with the right amount of rest and training this summer.
"We want to come next year with the attitude of hating to lose." says Patrick. "We want to build off this and be better in every way and the only way to do that is to have the best summer possible of training. It's important that the school kids focus on school and get back to their families and get ready to get in the best shape and get bigger, faster, stronger."
An injection of youth will hit the ICE next season as more prospects come through the pipeline.
2002-born prospect Connor McClennon will have a shot at cracking the ICE roster on a full-time basis after finishing his last season of Midget Prep with 67 points in 31 games with the Northern Alberta Xtreme of the CSSHL.
Kootenay will find out where it picks in the WHL Bantam Draft when the lottery takes place Wednesday morning in Calgary.
The ICE have the potential of picking second in the draft. Last season the ICE selected McClennon second overall.
Patrick adds that players like Brett Davis, Peyton Krebs, Cameron Hausinger, Keenan Taphorn and Kaeden Taphorn will play key roles in the team's offence moving forward.
All in all, Patrick says it was a pleasure to take over the head coach role of the Kootenay ICE and looks forward to continuing to work with the front office, coaching staff and players to ensure a playoff-caliber team returns to Cranbrook.
– James Patrick, Kootenay ICE Head Coach
(Photo edit courtesy of the Kootenay ICE)