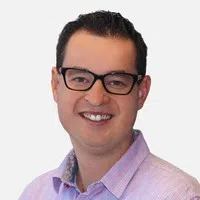 The Kootenay ICE GM is excited for what he's calling an important off-season for the club.
Matt Cockell says there's a long list of items to tackle this summer such as expanding the fan base and the WHL Bantam Draft.
The ICE won the WHL Bantam Draft Lottery on Wednesday and will select second overall at the draft May 3 in Red Deer.
Cockell says now that they've laid down the foundation of the organization, it's about sticking to their plan.
"I think we're past the point of change and now moving into a period of patience and discipline in our plan." says Cockell. "We feel like we have the guys in the room to move forward with the goals that we have for our team and we feel we have the staff to help them get there so now it's about development, where can guys get to?"
Cockell adds there's a lot more time to work on community engagement this off-season in comparison to last off-season when they came in May 1.
"We hit the ground running last year and I described it to people [as] 'We did what we could and we ran out of time.'" says Cockell. "We want to do more. We want to do a lot more at our games, we want to do a lot more in the community. We want to do things in a little bit more of a methodical way moving forward but we did as much as we possibly could this year and [we're] looking forward to building on that moving forward."
The ICE had an average attendance of 2442 this season, up from an average of 1754 last season. That's an increase of nearly 40 per cent.
Cockell says it's been amazing to see the support and feedback from fans in his first season in the front office.
"We did a survey recently and almost 45 per cent of our unique season ticket holders responded and of those probably close to 250 to 300 took the time to write not just a couple comments but paragraphs [and] pages of feedback for us." explains Cockell. "Our team has gone through every single comment."
He says their push to secure 2500 season seat holders is an important milestone they want to reach this summer.
Cockell assures their short-term goal of making the playoffs is still the main focus heading into next season.
– Matt Cockell, Kootenay ICE President & General Manager
(Photo courtesy of Matt Cockell//LinkedIn)