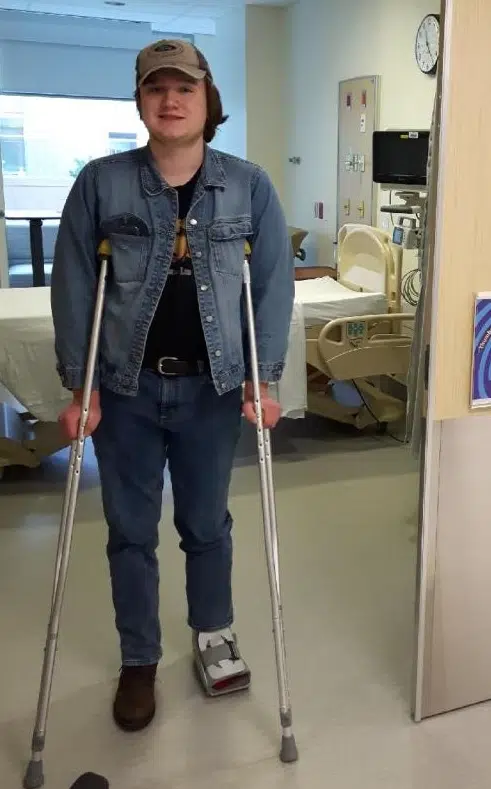 More than two months after he was badly injured in a car crash a Cranbrook teenager has been released from Vancouver hospital.
14 year old Donovan Graf suffered several injuries, including two broken legs, when the vehicle he was in collided with a semi truck near Fort Steele in January.
The community rallied behind him, raising over $5,200 to help with medical expenses.
Graf tells the The Drive FM newsroom he's feeling good after beginning rehab.
Doctors had him pushing himself up on his crutches before eventually walking stairs.
Despite being held up in hospital, he says he was able to entertain himself.
"I had an electric wheelchar," he exclaimed over the phone from Vancounver International Airport Thursday. "So, I was able to rumble around on that. Yeah. I had some fun."
Regardless, older brother Christopher, who was driving the vehicle at the time of the crash, is excited to have his sibling home.
"I'm very happy. It's been a while," the 18 year old says. "I'm very happy he's coming home."
Christopher again wanted to express his family's gratitude to everyone who supported the family.
"Thank everyone who donated to Donovan's GoFundme to help him. I just want to thank the first responders [too], people who were at the lake who came during the crash and helped out. Just really thankful for all the support we've [received]."
– Donovan Graf on time in hospital

– Donovan's older brother Christopher