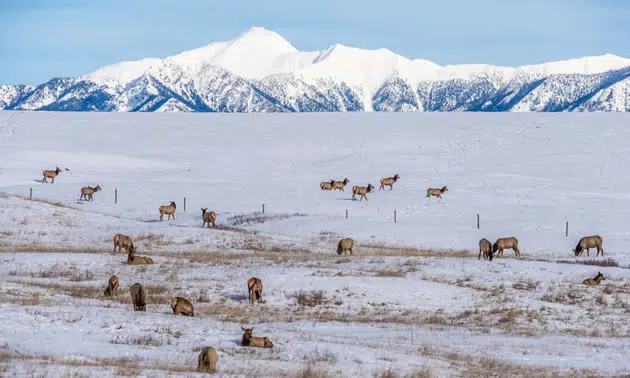 A local wildlife group is calling on the Province to support yearly feeding programs until elk populations can increase.
Carmen Purdy with the Kootenay Wildlife Heritage Fund says they put out around $35,000 worth of hay for roughly 1,000 elk in the region this year.
He says this is a far cry from over $140,000 spent to feed 6,000 over 20 years ago.
"We should be feeding every year until we get the animals back on their feet. We've got to be looking at several things, but that's what we should be doing," Purdy says. "Feeding every year isn't the only thing, we've got to manage our winter ranges better."
He says populations will continue to drop unless more is done to support animals living here.
"Moose will be the next one to go. Caribou are finished, so we might as well forget that," Purdy says. "We've been managing four predators instead of managing predators to well below their carrying capacity. So we have an issue here with predator management."
Purdy says they had 21 feeding stations set-up throughout the Kootenay this winter.
The BC Government said in February any benefit from these programs are typically small-scale and have little impact on overall populations.
They say they carefully weigh the pros and cons before implementing a wild ungulate feeding program.
– Kootenay Wildlife Heritage Fund President, Carmen Purdy