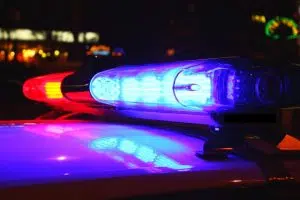 A Cranbrook man was arrested after several firearms complaints led to a lockdown at East Kootenay Regional Hospital.
Police responded to several calls around 7 pm Thursday night of a man with a firearm at the edge of the Cranbrook Golf Club's property near several homes.
Officers say the 24-year-old was seen pointing the weapon in an unsafe manner and residents were concerned for their safety.
Police also suggested a lockdown at Cranbrook's hospital, due to how close the facility was to the incident.
The man was arrested and several firearms were seized, including a loaded rifle.
He will appear in court for multiple proposed charges including careless use of a firearm, discharging a firearm in a reckless manner and uttering threats to an officer.
RCMP would also like to acknowledge a number of social media posts that advised people to avoid the area upon recognizing the police response. General broadcasts that do not compromise individual police officer locations can be extremely helpful for an emergency response.
– From the Cranbrook RCMP