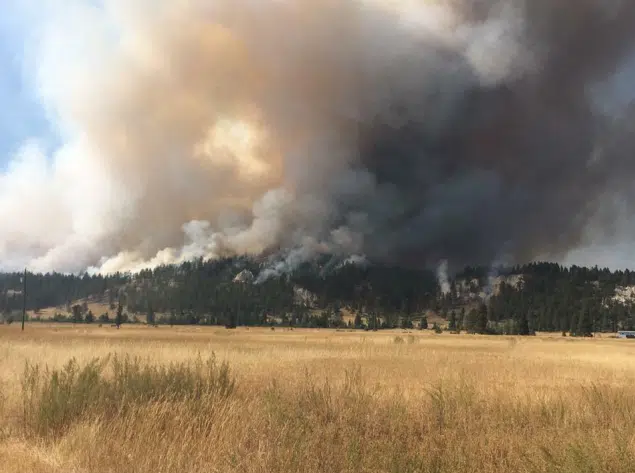 The Columbia Basin Trust has announced funding for ten wildfire mitigation projects in the East Kootenay.
Wildfire can rapidly destroy homes, communities and lives. To brace against this danger, now becoming more of a risk than ever because of a hotter, drier climate, 20 communities are implementing 28 projects that will help them prevent or brace themselves against wildfire. These projects are being supported by $822,406 from Columbia Basin Trust.
"Basin communities are part of forested landscapes, which gives us beautiful scenery and rich ecological values but also hazards to communities such as wildfire," said Tim Hicks, Columbia Basin Trust Senior Manager, Delivery of Benefits. "Communities are well aware of this risk and came to us for help to both prepare for the possibility of these dangerous situations and to reduce their likelihood. This work aligns with our priority to support community resilience in a changing climate."
With support from the Trust's Community Development Program, local governments and First Nation communities are implementing projects focused on educating residents about how they can reduce wildfire risks on their properties, managing wildfire fuels, protecting critical community infrastructure and developing emergency response and evacuation plans.
Over half of that funding will go to East Kootenay projects.
A list of local communities receiving funding from the CBT can be found below.
?aq'am – ?aq'am Community Wildfire Protection Project – $248,000
City of Fernie – Fernie Wildfire Mitigation Projects – $54,576
City of Kimberley – Forest Crown Fuel Mitigation and Kimberley Nordic Area Thinning – $13,859
District of Sparwood – Emergency Response and Evacuation Plans – $10,000
District of Elkford – Wildfire Mitigation – $25,315
District of Invermere – District wildfire pre-planning – $22,375
Regional District of East Kootenay – Fuel Management Prescription Development – $8,200
Tobacco Plains Indian Band – Wildfire Mitigation Program Development – $15,000
Village of Canal Flats – Fuel Management Prescription – $2,500
Village of Radium Hot Springs – Radium FireSmart Assessments and Education – $8,218
TOTAL – 10 Projects – $408,043
Pictured: ?aq'am community wildfire in 2017. Photo provided by Columbia Basin Trust
– From the Columbia Basin Trust