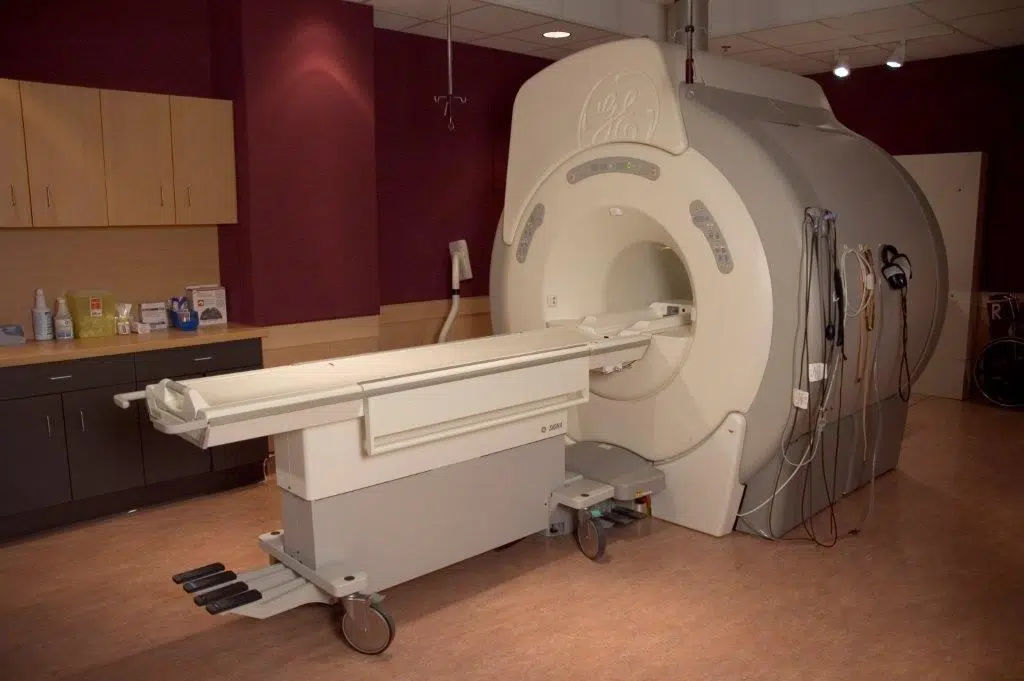 The province says there will be a 25 per cent increase in the number of patients accessing MRI exams in the Interior.
The BC Government announced Tuesday it is making $11 million available to complete 225 thousand exams in 2018-19 – 37,000 more than in 2017-18.
It predicts 26,000 Interior residents will be able to receive MRI exams in 2018-19 up from 20,000 the previous year.
The province says wait times are too long as 50 per cent of patients in British Columbia are waiting more than 41 days, and 10 per cent waiting more than 199 days.
Residents in our region and across the Interior wait an average of 52 days to receive a MRI exam according to the BC Government.
They say BC's per capita rate for MRI exams is 37 per 1,000 people, below the national average of 55.
In a release, the BC Government says it will reach MRI targets by operating existing machines longer, establishing centralized intake a regional level, and preventing wasted operating time.
The government will also move ahead with installing already-planned machines.
A new permanent MRI is expected to be operational at Cranbrook's East Kootenay Regional Hospital this summer.