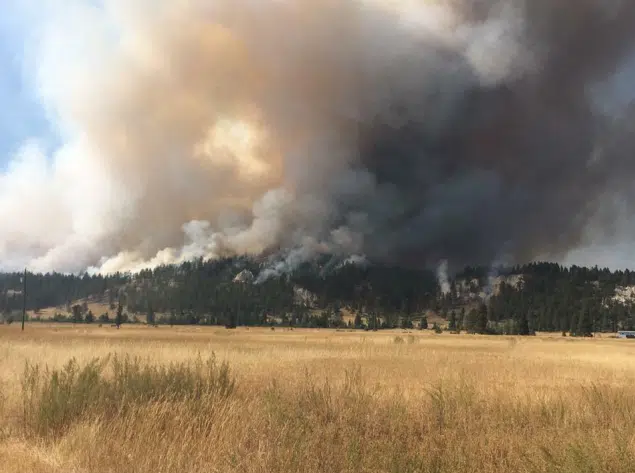 The ?aq'am First Nation says a $248,000 grant will help them make significant headway on wildfire management.
The Indian band near Cranbrook received the funding after experiencing a massive 400 hectare blaze last summer that forced the evacuation of nearly 40 homes.
?aq'am's Director of Lands and Natural Resources Julie Couse says the St Mary's River fire helped secure resources to protect their land going forward.
She feels CBT increased funds available for treatment work this year following 2017's devastating fire season.
Couse says their goal is to reduce fuels in high risk areas, covering over 63 hectares of land.
"We'll go in and write prescriptions for those identified priority sites and then we'll be doing some manual interface treatments," Couse says. "It involves tree felling, pruning, thinning and piling of debris, as well as burning those piles"
Couse says they want to keep buildings, critical infrastructure and heritage sites safe.
The ?aq'am community has the largest land base of all Ktunaxa Nation Bands, covering 7,461 hectares.
(Photo of the St Mary's River fire in September 2017)
– ?aq'am's Director of Lands and Natural Resources, Julie Couse