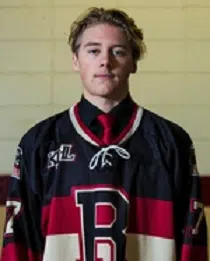 There's a local connection to the Kimberley Dynamiters' opponent in the league final.
Cranbrook's Clark Nelson is a forward on the Revelstoke Grizzlies.
Nelson has 27 points in 51 games in the regular season and playoffs combined.
The Grizzlies beat Kamloops in six games in the first round then had back-to-back seven-game battles with 100 Mile House and Osoyoos.
The 17-year old says it's been a greulling journey to make it this far.
"This was always the end goal for all the boys." says Nelson. "We're really happy to have made it this far."
He believes playing in more meaningful games could be an advantage.
"We're all sharp and ready to go." says Nelson. "We've had to battle every series, every team has been tough so we're looking forward to it."
Nelson will play against Nitros forward Brock Palmer who was his teammate in Lethbridge Midget AAA last year.
The Cranbrook native will miss the first two games of the series after being suspended in Game Six of the Okanagan/Shuswap Conference Final versus Osoyoos.
The KIJHL Final gets underway Friday in Kimberley.
– Clark Nelson, Revelstoke Grizzlies forward