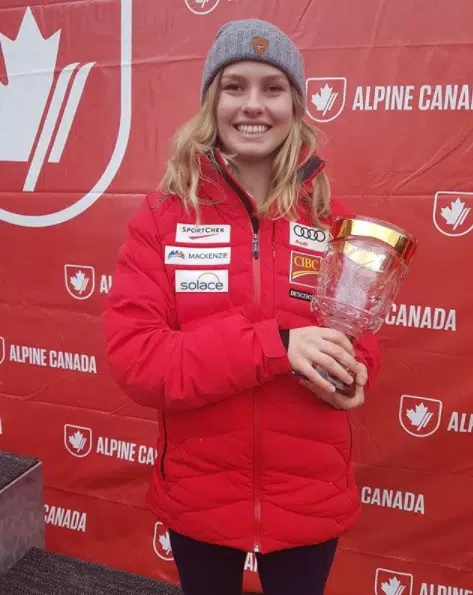 Cranbrook's lastest Olympian has been named the FIS Ski Cross World Cup Rookie of the Year.
India Sherret says it's been a great season on the hill and it's fulfilling to be recognized by coaches around the globe.
The 21-year old says this was a goal she set for herself at the start of the season.
"It allows me to see the potential that I have in the upcoming seasons." says Sherret.
She says most athletes that win the award go on to achieve great international success.
"It's definitely been a very up and down year with some very high highs and some very low lows but [it] definitely gets me going for the summer, training, looking forward to the next year and really just getting back to competing."
Sherret earned a bronze medal at a World Cup event in January in Sweden and made her Olympic debut at the Pyeongchang Games in February.
The 21-year old is still recovering from injuries suffered in South Korea but wants to get back training this summer.
– India Sherret, ski cross racer