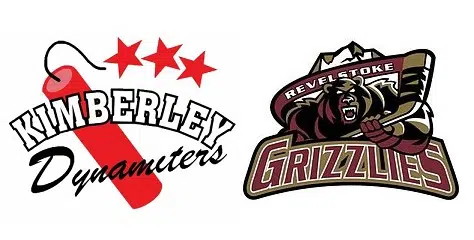 The Kimberley Dynamiters begin their push for another league title this weekend.
The Nitros open the KIJHL Final against the Revelstoke Grizzlies at home on Friday.
Head Coach Derek Stuart believes they can take an early series lead if they play at the level they did against Nelson.
"It's more about doing the things that we need to do and seeing if they can match that." says Stuart. "If they can then we're going to have to make some adjustments and if they can't then obviously that's what we're hoping for."
The Nitros have had minimal struggles reaching the final, taking out Fernie and Columbia Valley in five games each and Nelson in six.
Revelstoke pushed past Kamloops in six games and went the distance against 100 Mile House and Osoyoos.
The Dynamiters, who finished at the top of the entire league in the regular season, will carry their home ice advantage into the finals.
Stuart says having home ice advantage could be the difference in the series.
"It's extremely important, I think even more so now because we are unfamiliar with our opponents rink and haven't played there." says Stuart. "[Home ice advantage] is important normally but I think it's more important in the coming finals."
Dynamiters rookie forward Brock Palmer continues to be the biggest offensive threat for Kimberley. The 18-year old has five goals and 19 assists in 16 playoff games which leads the entire KIJHL in playoff scoring.
The Grizzlies don't exactly have a stand-out offensive stud but Cody Flann and Ryan Pereverzoff have each collected six goals and 11 assists through 20 games in the postseason.
Stuart adds it's an exciting time for the team and the city but their ultimate goal remains winning the KIJHL title.
The last time Kimberley claimed KIJHL Championship glory was in 2015 when they ousted the Kamloops Storm in six games.
– Derek Stuart, Kimberley Dynamiters Head Coach