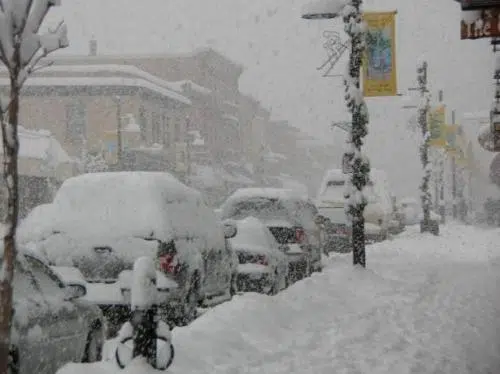 A frontal system will move across the British Columbia interior spreading snow to regions near the Rockies Friday.
The snow will be enhanced by the strong easterly upslope flow near the east side of the Rockies.
Total snowfall amounts of near 15 cm are expected on Friday over the Kinbasket and Yoho Park – Kootenay Park areas.
As the frontal system advances southward, the heavy snow will spread to the Elk Valley region midday Friday and continue through the evening.
The snow will ease after Friday midnight as the front weakens.
Be prepared to adjust your driving with changing road conditions. Rapidly accumulating snow could make travel difficult over some locations.
Visibility may be suddenly reduced at times in heavy snow.
– Environment Canada