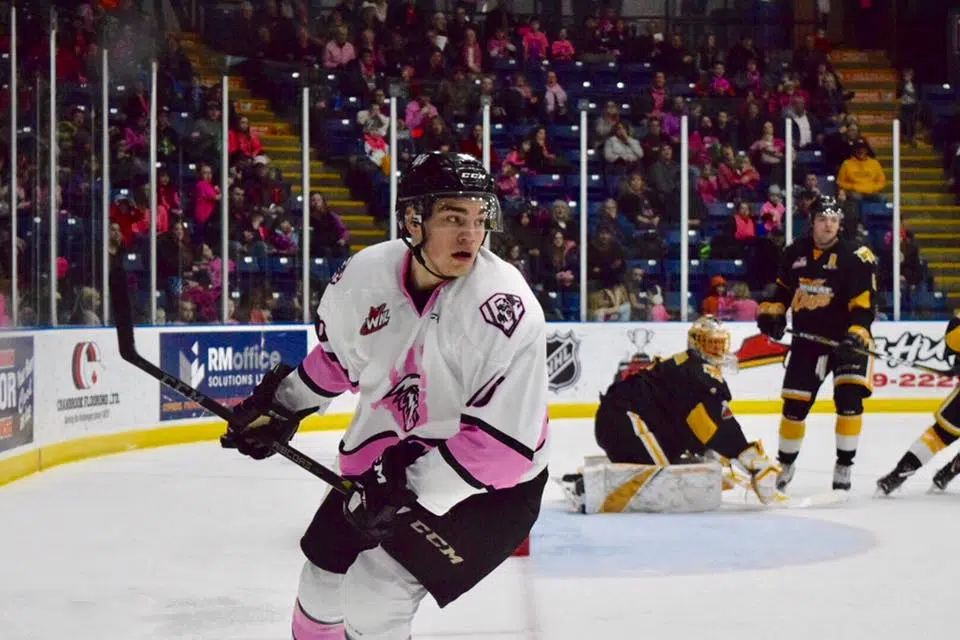 A former Kootenay ICE forward has made the jump to the pros.
Colton Veloso signed with the Jacksonville Icemen of the ECHL last week.
He says it was a quick transition from playing junior in Cranbrook but he's ready to go pro.
"I'm excited to be here in Jacksonville and it's been a good experience so far." says Veloso. "The guys have been great and it's been an easy transition so I couldn't be more excited."
The Icemen are the ECHL affiliate for the Winnipeg Jets, Veloso's hometown team.
The 20-year old says he's one step closer to his dream of playing in the NHL.
"Ever since I was a little kid it's been a dream of mine to play pro hockey and now that I've got my foot in the door and have a little taste of what it's like it makes me want it even more." says Veloso.
Veloso has one game under his belt in Jacksonville and says the biggest difference is the strength of the players.
He had 47 points in 71 games with the Kootenay ICE this past season.
– Colton Veloso, Jacksonville Icemen forward