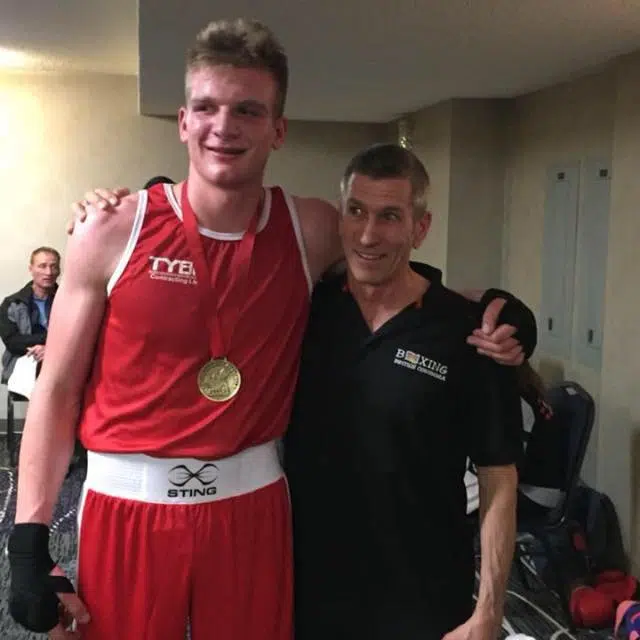 A young boxer from Cranbrook has been crowned a national champion.
Nike Blackmore was victorious at the Super Channel Championships in Edmonton last weekend.
Blackmore competed in the Youth Men's 91-kilogram category.
"It feels pretty good." says Blackmore. "A lot of hard work and training and finally it paid off and I'm pretty happy."
Blackmore adds the Cranbrook Eagles' Tom White and Bill Watson did an excellent job helping him reach the national stage.
"Probably my biggest championship yet." says Blackmore. "My biggest fight ever so it's pretty exciting [and it's the] highlight of my boxing career so far."
Blackmore hopes to continue his success at the national level as he moves into the Elite category next year.
– Nike Blackmore, Cranbrook boxer
(Photo courtesy of Cranbrook Eagles Boxing//Facebook)